Killeen Juvenile and Student Defense Lawyers
Criminal defense for college and high school students in Harker Heights, Waco, Copperas Cove and throughout Central Texas
As a parent, one of your worst nightmares is getting the call that your child's been arrested and charged with a criminal offense. We all know that minors can be impulsive, easily swayed by the behavior of others and often act without thinking about the consequences – and sometimes they can end up on the wrong side of the law. However, it's important to remember that an arrest doesn't necessarily mean a conviction.
The criminal defense attorneys at the Mary Beth Harrell Law Firm can help give your child the best chance at a clear future without a mark on their permanent record. We use all of our resources to ensure your student continues their education without disruption while their case works through the justice system – keeping you and your family informed every step of the way.
Whether your son or daughter is a high school student or attending a school like Texas A&M, Baylor, Central Texas College or Vista College, we're here to help.
How does the juvenile justice process work?
In Texas, juveniles (minors between the ages of 10 and 17) are handled differently than adults in the criminal justice system. This is because the ultimate goal for juveniles is rehabilitation rather than incarceration. Only in the most extreme and violent criminal circumstances will prosecutors look to try a minor as an adult.
If your child is arrested and charged with a criminal offense, they'll go through the Texas Juvenile Justice System instead. Law enforcement tends to deal with juvenile offenses in several ways, depending on the circumstances:
Detain the minor, issue a warning and release them
Hold the minor in custody until their parents arrive, issue a warning and release them to their parents
Place the minor in custody and send the case to juvenile court
If a police officer makes the decision to turn a minor over to juvenile court, then the case goes to the prosecutor or juvenile court officer to determine whether to dismiss the case, hold an informal proceeding or file charges.
What happens during juvenile court in Texas?
When making a decision about your child's case, a juvenile court officer takes a variety of factors into consideration, including:
Child's past criminal record
Evidence against the juvenile
Minor's age
Parent's ability to control the minor's behavior
Specific offense
The focus of the juvenile justice system is not punishment – it's rehabilitation. The state of Texas offers a variety of programs for juvenile offenders. The attorneys at the Mary Beth Harrell Law Firm can explain these options to you in detail and help ensure your child's case has the best possible outcome.
How are juveniles and minors sentenced in Texas?
If a child is sentenced for a criminal offense, they may be sentenced to any of the following:
Deferred adjudication. First-time offenders or minors accused of less serious offenses may be able to secure probation instead of detention.
Detention. In cases of multiple or serious crimes, juveniles may be ordered to a Texas Juvenile Justice Detention Center. Depending on the nature of the offense and circumstances, sentencing can last until a juvenile is 19 years old, and can result in transfer to an adult facility.
Drug abuse treatment. Offenses involving controlled substances can be moved to juvenile drug court, where sentencing will involve drug treatment rather than detention or probation.
Probation. Juveniles can live at home and go to school during probation, but are required to follow strict rules. They'll report to a probation officer regularly and their travel may be restricted.
The court may also order your child to perform community service, afterschool programs or pay fines and restitution. Our attorneys work with the court to negotiate, plea bargain and work to ensure your child's future remains bright and their record stays blemish-free.
When you're facing charges at college or university
If you or your child are a college student charged with a crime, you may be confused about when you need to hire an attorney. It's always true you'll need us to represent and defend you in criminal court. However, if you're facing disciplinary charges, things get more complicated. Often, the university will tell you that you don't need your own attorney because the school's proceedings are private, or that the school will provide their own advisor.
However, consulting with experienced private legal counsel can give your child a major advantage. Even if the college bars an attorney from accompanying you to disciplinary hearings, we can work with you to ensure you are thoroughly prepared and ready to defend yourself with confidence. It's crucial to have a smart, tough college criminal defense lawyer on your side – every step of the way.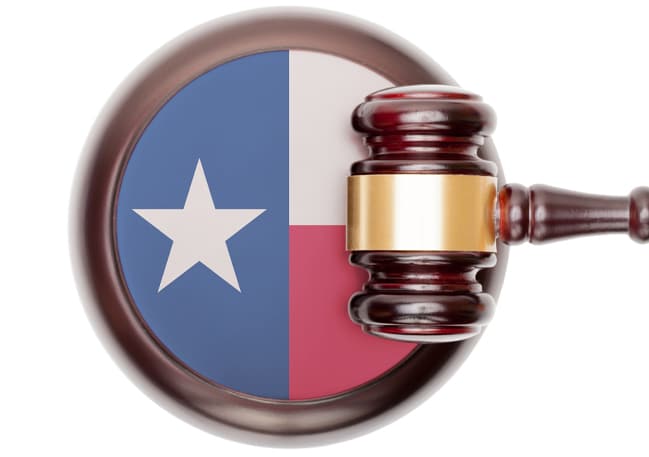 Common Texas college offenses and infractions
Our Killeen attorneys defend students against a wide variety of charges, including:
Assault and hazing
Computer crimes
Drug charges
Dry campus alcohol possession
DWI and underage DUI
Marijuana possession
Sexual assault
Shoplifting and theft
Underage alcohol possession
Even misdemeanor convictions of any of these offenses can result in loss of scholarship, campus housing and career prospects.
If you're facing a criminal charge, our criminal defense attorneys work to ensure you don't have a permanent mark on your record. We understand that college is the first step on your journey toward adulthood and independence, and our job is to help you continue on that journey with a clean reputation.
Talk to our Killeen student defense attorneys today
If your student or child is facing charges, we know you're worried about their future – both personal and academic. Criminal allegations, even as a minor, can lead to lifelong consequences and it's important to take them seriously and take care of them now. Our criminal defense lawyers can work with you to help your juvenile avoid conviction. Let us help. Contact us today at 254-680-4655 or by filling out our contact form. We have offices in Killeen, Copperas Cove, and Waco, and handle in-custody visits for clients who cannot come to us.