Killeen Defense Lawyers Handling Burglary and Robbery Charges
Strong defense against felony theft charges in Harker Heights, Copperas Cove, and throughout Central Texas
Theft, forgery, fraud, burglary, or embezzlement – all of these types of criminal acts fall under similar parts of the Texas penal code. Whether it's a situation as minor as a misunderstanding about borrowing a friend's car or as major as an intricate embezzlement scheme, theft crime allegations can have a big effect on your reputation. You could be facing felony charges and long-term repercussions.
Theft is labeled a "crime of moral turpitude," meaning a conviction will brand you as a liar and thief for the rest of your life. A theft conviction can stop you from obtaining almost any type of professional licensing.
At the Law Office of Mary Beth Harrell, we understand that you may have been falsely accused or simply made a mistake. With combined decades of experience in handling theft cases, our Killeen criminal defense attorneys boast a successful record in defending clients charged with a variety of felony theft offenses. Look to us for tough, strong defense.
What are the types of felony theft charges in TX?
Under the Texas penal code, theft is defined simply as the "unlawful appropriation of property with the intent to deprive the owner of that property." This means taking something that doesn't belong to you, without the owner's consent, with no intent of returning it.
The umbrella of theft involves a wide variety of charges, including:
Burglary
Entering a building or any structure without permission with the intent to steal something or commit assault is a type of theft crime, even if you don't ultimately take anything.
Credit Card Abuse
Unauthorized use of another person's credit or debit card is a serious crime that can lead to identity theft and felony charges. Credit card abuse includes using fraudulent numbers, stealing or buying a card for personal gain or using someone else's card without consent.
Embezzlement
Misappropriating or taking funds and using them for a purpose other than their original intent is embezzlement. This is a subset of theft because with embezzlement, typically the offender is authorized to have access to these funds.
Receiving stolen property
Think of this as general theft. When you take someone's property, accept property you know is stolen or conceal property you know is stolen, you can be charged with theft.
Robbery
Robbery is another theft crime, but different from burglary because the money or property was taken from a person. Theft is considered robbery when the offender uses a weapon, or deliberately or recklessly causes injury or threat.
Theft of Service
If someone fails to pay for something like a home renovation project, or steals their neighbor's internet service, they can also face theft charges.
Trade Secrets
Many companies and organizations have trade secrets protected by the law. Sharing that information publicly may be considered theft.
Writing Bad Checks
You can also be charged with theft for knowingly writing a check when you don't have enough money in your account to cover the amount.
What's the difference between theft, burglary, and robbery in Texas?
Many people confuse theft, burglary, and robbery. They are distinct crimes in Texas. Theft, robbery and burglary all involve taking property that doesn't belong to you, but there are a lot of differences between these crimes and the penalties of conviction.
Theft is the action of taking, receiving or storing property with the intent to permanently deprive the owner of that property. This is typically a non-violent crime.
Burglary is when someone unlawfully enters or remains concealed in a building or structure with the intent to commit a theft or felony. You don't need to commit a theft to be charged with burglary. It is defined in Section 30 of the Texas penal code.
Burglary is a state jail felony if done in a building other than a home/habitation. The offense is a felony of the second degree if committed in a habitation. The offense may be a felony of the first degree or a felony of the third degree based on certain additional conditions.
Robbery is defined in Section 29 of the Texas penal code. Robbery occurs when a person, in the course of committing a theft and with the intent to control the property "intentionally, knowingly, or recklessly causes bodily injury to another; or intentionally or knowingly threatens or places another in fear of imminent bodily injury or death."
A robbery is generally a felony of the second degree. An aggravated robbery is a felony of the first degree. Aggravated robbery is essentially a robbery which causes serious bodily injury, involves a deadly weapon, or involves a disabled person or someone 65 or older.
The theft defense attorneys at the Mary Beth Harrell Law Firm can discuss all these types of charges as they might apply to your circumstances.
What are the penalties for felony theft crimes?
Theft charges can be bumped up to felony charges as the value of the property goes up, or if the property is of a specific type.
State jail felony. Property valued between $1,500 and $20,000. This can also include theft of property like guns, cattle and livestock. Penalties for conviction include prison time from 180 days to two years and fines up to $10,000.
Third-degree felony. Property valued between $20,000 and $100,000. Penalties include prison for two to 10 years and fines up to $10,000.
Second-degree felony. Property valued between $100,000 to $200,000. Penalties can range from two to 20 years in prison and fines up to $10,000.
First-degree felony. Property valued $200,000 or more. Penalties are severe, including from five to 99 years in prison and fines up to $10,000.
You may find yourself facing additional penalties if you're accused of stealing property or services from anyone in what's called a "protected class" of people, which can include public servants, government workers or the elderly. You could also face civil charges from the victim of the crime under the Texas Theft Liability Act. Our attorneys can help launch a strong defense on your behalf.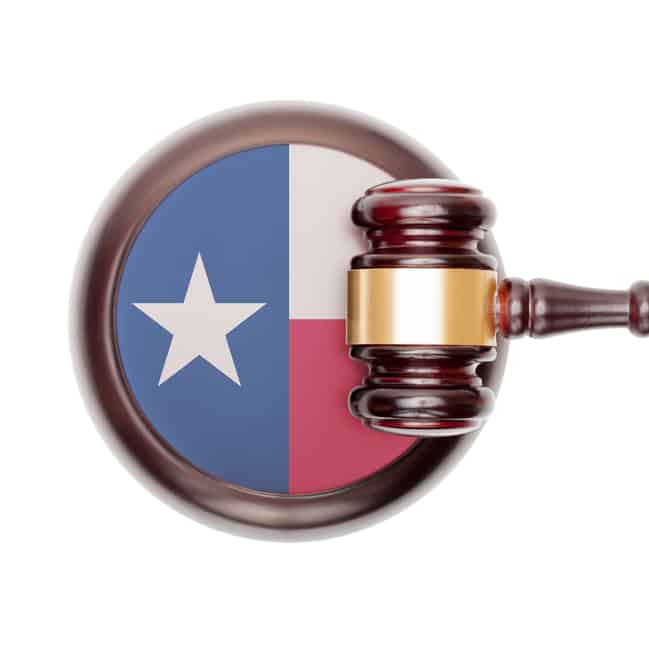 How can our Killeen felony defense attorneys help?
When we take your case, our lawyers pursue every possible option for a positive outcome. We know that a criminal conviction can greatly affect your future – a criminal record on a background check can restrict your options for employment, professional licensing, housing and the right to own a firearm.
There are many different types of defenses skilled Killeen defense lawyers use to help obtain dismissals or acquittals of felony theft chargers. We also work to negotiate just plea bargains. In some cases, a pretrial diversion program or a deferred adjudication may be available.
Defenses may include:
Seeking to suppress any evidence that was illegally obtained
Arguing that the value of the items taken is much less than the prosecution claims
Showing that there was consent or some understanding that payment would be delayed on acceptable terms
Asserting a proper claim of ownership or authorized use
Entrapment
Any statutory defenses that apply
Skilled representation for clients facing felony theft charges in Killeen
Felony theft convictions can leave you with a criminal record. The attorneys at the Mary Beth Harrell Law Firm have years of experience defending people facing theft charges – protecting their rights and building a smart, strategic defense. Let us help. Call 254-680-4655 or fill out our contact form to schedule an appointment. We have offices in Killeen and Copperas Cove, and handle in-custody visits for clients who cannot come to us.