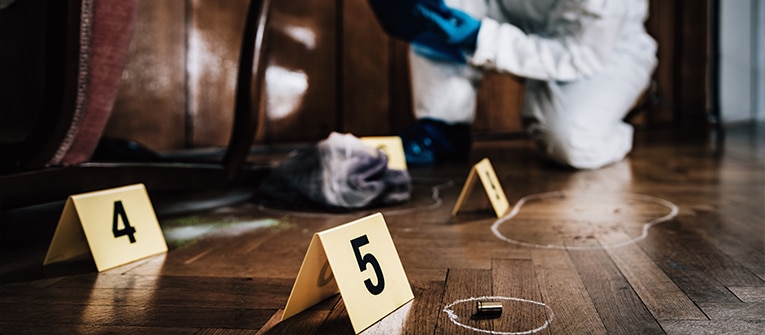 Criminal Justice in Texas: Discovery and Evidence
How does evidence work in a criminal trial?
Criminal cases are won or lost on a lot of factors, but evidence may be the most important one. How that evidence is obtained, handled, analyzed, and presented can affect the outcome of your case. This, along with things like witness depositions and other materials are all reviewed during the "discovery" phase of a criminal case – and that phase lasts until the minute the trial starts.
The criminal defense lawyers at Mary Beth Harrell Law Firm have 25 years of experience fighting to ensure trials are fair. We'll explain your rights every step of the way, including any misperceptions you may have about the criminal trial process. We fight to know everything there is to know about what happened, and the evidence the prosecution has before your trial starts. Contact us now to discuss how the Texas discovery and exclusion rules and court decisions affect your right to a fair trial.
How is discovery used in criminal cases?
Normally, the prosecution must show at a preliminary hearing that it has enough evidence to justify conducting a trial. The prosecution normally must provide enough evidence to show there is a prima facie case. Between the preliminary hearing and the trial, experienced defense lawyers seek to obtain all evidence and materials that may help the defendant.
Sometimes the prosecution or the defense may request that a witness or even the defendant be deposed. A deposition is a witness's sworn testimony taken out of court. There is a formal process for requesting a deposition. There are statutory requirements for admitting the deposition into evidence at a trial. Generally, if depositions are taken, they are taken from the victim and any witnesses. In rare cases a defendant could be deposed. We'll explain when you could be deposed, and how to prepare for a deposition.
What is a "motion to suppress" hearing?
The police and prosecution are required to play by the rules. These rules include the Fourth, Fifth, and Sixth Amendments which generally protect your freedom from unreasonable searches and seizures, giving testimony against yourself, and the right to a speedy trial and representation by a lawyer.
When law enforcement fails to comply with the rules, our criminal defense lawyers file a motion to suppress any evidence that was illegally obtained or should otherwise be inadmissible. The suppression of evidence means that the prosecution cannot introduce that evidence at trial.
Some of the common uses of a motion to suppress are to suppress any drug searches where the drugs were obtained without a warrant or without probable cause in violation of the Fourth Amendment, DUI cases where the chemical or field sobriety tests are invalid, and any cases where a defendant gave or wrote a statement against his/her own interest in violation of the Fifth Amendment.
Other common types of evidence that may be subject to suppression include fingerprints, DNA evidence, eyewitness evidence, and forensic lab evidence.
What is the Brady rule?
According to the Legal Information Institute, the Brady rule requires that prosecutors disclose "materially exculpatory evidence in the government's possession to the defense." Exculpatory evidence includes "any evidence favorable to the accused--evidence that goes towards negating a defendant's guilt, that would reduce a defendant's potential sentence, or evidence going to the credibility of a witness."
Generally, the prosecution must disclose this evidence even if the defense does not ask for its disclosure. The remedies for failure to disclose this evidence may include a dismissal of the charges with prejudice, suppression of the evidence if helpful to the prosecution, and other remedies.
What other motions do defense lawyers file in criminal cases?
There are many different types of motions that we file if you are charged with a crime. These motions depend on the crime, the jurisdiction/court, and many other factors. Some of these motions include:
A motion to dismiss a charge or the entire case if there is not enough evidence to convict you, or if the alleged facts don't rise to the level of a crime.
A motion for a change of venue to ensure a fair trial – such as a request for a change of venue based on pretrial publicity.
A motion in limine to request that certain testimony be excluded.
A motion to remove a case from adult court to juvenile court.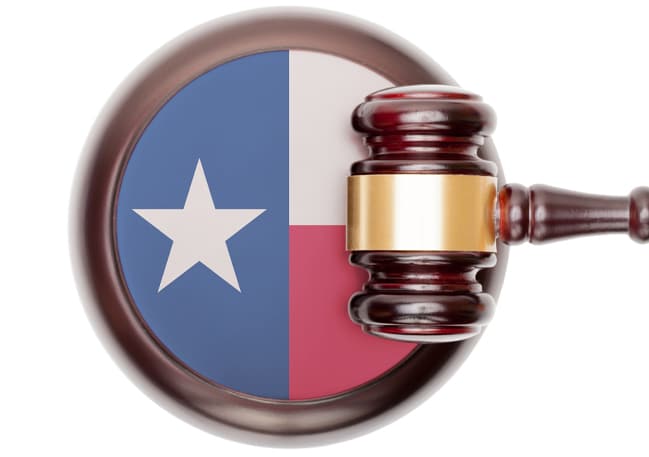 Do you have a criminal defense lawyer near me?
Mary Beth Harrell Law Firm Maintains an office in Killeen office at 701 W Central Texas Expressway. We make arrangements to see clients who are in custody. We also conduct video conferences for folks who have access to video communications.
We use every legal remedy available to help obtain a dismissal, an acquittal, or a fair plea bargain.
Contact our experienced Killeen criminal defense attorneys today
Mary Beth Harrell Law Firm has been fighting for the accused for 25 years. We assert every possible legal and factual defense that applies to your case, including motions for discovery and motions to suppress any evidence against you. We fight for your rights, your freedom, and your reputation. We'll guide you through each phase of the criminal process. To assert your defenses, speak with our respected criminal defense lawyers now. Call us or fill out our contact form to schedule a consultation. Our criminal defense lawyers in Killeen fight for clients throughout all of Central Texas, including Temple, Belton, Copperas Cove, Harker Heights, and Waco, as well as McLennan, Coryell, and Bell Counties.