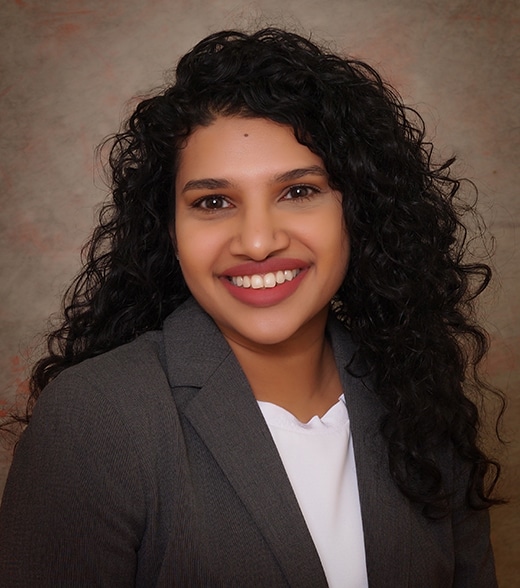 Swapna Samuel
Associate Attorney
Swapna practices Family Law, including Divorce, Child Custody, Child Support, CPS and Adoption/Termination suits.
Swapna has successfully represented numerous parents both civilian and military, in heavily contested proceedings, obtain custody of their children and secure their interests in property.
One of Swapna's primary objectives is to preserve dignity, mutual respect and parent-child relationships in faltering marriages. As such, she is trained in the collaborative divorce process and an active participant in the Collaborative Divorce Central Texas group.
Swapna graduated with a Master of Laws from Michigan State University and has been working as a private attorney in Bell County since 2018. Prior to that she practiced as a Family Law attorney in Victoria, Australia for several years, following her graduation from the University of Melbourne, School of Law.
Swapna is a member of the State Bar of Texas, Texas Young Lawyers Association and the Bell County Women's Bar Association. When not fully immersed in the practice of law, she can be found enjoying a good book, experimenting with new recipes or traveling with her family.