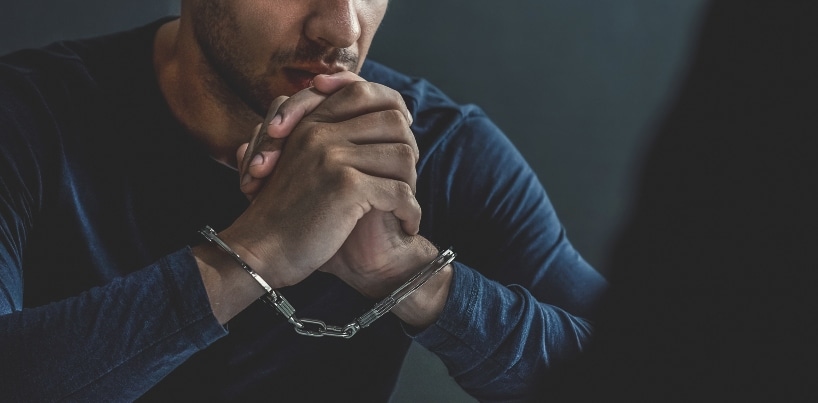 Felony Criminal Defense Attorneys Serving Belton
Experienced advocacy for anyone charged with a felony in Central Texas
There's no scarier feeling than being charged with a felony. If you're convicted, you could spend years or decades in prison. You'll have to pay large fines. On release from prison, you'll find it very hard to find a job and a place to live. The prosecution has seasoned lawyers and investigators on their side. Even though you are presumed innocent, many jurors will be skeptical from day one of your trial.
There is hope. You do have rights. The burden is on the prosecution to prove each element of the charges beyond a reasonable doubt. Often, the police fail to obtain a necessary warrant or fail to observe other Constitutional rights. At Mary Beth Harrell Law Firm, our Belton criminal defense lawyers are skilled at cross-examining witnesses, filing motions to suppress evidence, finding flaws in the prosecution's case, and asserting other legal and factual defenses. We have a strong record of obtaining dismissals (the charges are withdrawn before trial) and acquittals (a jury finds you not guilty). We are skilled at negotiating plea bargains for less serious felonies and misdemeanors.
My Experience with Mary Beth Harrell has been nothing short of comforting and caring. I was made to feel secure and at ease with the knowledge of my case and what my options were. You wont be disappointed.

⭐⭐⭐⭐⭐ [Google Review]
What types of cases does your Belton law firm handle?
Call Mary Beth Harrell Law Firm as soon as you've been arrested. We're ready to defend you against all Belton felony offenses including the following charges:
Aggravated Assault
Texas has different types of assault charges for assault, aggravated assault, aggravated sexual assault, and other related offenses. Aggravated assault means causing serious bodily injury or using a deadly weapon to commit an assault. Some of the factors that determine the degree of a felony charge for an aggravated assault include whether the assault was an act of domestic violence, whether the victim was a public servant, and other factors.
Defenses can include the consent of the victim; such as when both parties voluntarily agree to fight, showing that the injuries weren't serious, and other legal and factual defenses. Our Belton felony defense lawyers work aggressively to preserve your freedom. Read more about assault.
Domestic Violence
The Texas Family Code was enacted to protect members of a family, a household, and people in a dating relationship from acts of violence. Our lawyers defend violations of the Texas Family Code and violations of the Texas criminal code that involve people in close relations with a defendant.
We assert all applicable defenses, such as showing that the prosecution cannot prove intent or that an altercation is better resolved through counseling and addressing the cause of any conflict than through criminal charges.
If you are charged with domestic violence offenses, you could lose your right to own a firearm or join the military. The victims could also seek civil protective/restraining orders.
Drug Charges
At Mary Beth Harrell Law Firm, our Belton felony defense lawyers represent clients charged with federal and state drug crimes. These crimes include possession, sale, manufacture, and distribution of controlled substances, including Schedule I through Schedule V drugs and marijuana drug crimes.
We assert your Fourth Amendment rights when the police conduct an illegal search and assert every other defense that applies, like the amount of drugs was less than claimed, there was a medicinal reason for using the drug, the prosecution cannot prove beyond a reasonable doubt that you possessed the drugs, and other defenses to drug charges.
Murder and Homicide
We are skilled at representing clients for these offenses, which could lead to long-term imprisonment or even the death penalty. Mary Beth Harrell is a former city prosecutor and assistant district attorney. She and her team understand how prosecutors prepare cases. That's one of many reasons why our Belton felony lawyers are respected defense lawyers. We understand what prosecutors can and can't prove and identify the holes in their cases. That's critical when you've been charged with these very serious criminal charges.
Our lawyers are seasoned trial lawyers who understand how to aggressively fight for murder/homicide defendants charged with capital murder, murder, criminally negligent homicide, and manslaughter. We understand that providing your strongest defense arguments to a jury means thorough preparation and representation for each phase of your criminal case from the moment of the arrest to the pretrial hearings and motions, discussions with the prosecution, and other phases of your murder/homicide case.
Felony DWI & Drunk Driving
Prosecutors and judges take drunk driving charges seriously because drunk driving accidents kill and cause serious injuries. Prosecutors normally show drivers drove while intoxicated (DWI) by introducing the results of a breath test if your blood alcohol concentration (BAC) level was .08 or higher (.04 for commercial drivers) or through other evidence you drove while impaired.
Texas felony DWI charges generally require some additional serious circumstance such as an assault, the death of another person, driving while intoxicated with a child passenger, and a third-time DWI.  Felony DWI penalties include prison sentences, fines, possible "superfines," loss of driving privileges, and other consequences.
Our Belton felony defense lawyers work to show the police didn't have grounds to stop you, the chemical tests are invalid, the conditions that would increase your offense to a felony don't apply, and other defenses. When possible, we work to obtain court approval for a diversion program.
Sex crimes
A conviction for a sex crime includes more than just imprisonment, fines, and damage to your reputation. You will likely be required to register as a sex offender for most or all of the rest of your life. Our Belton felony defense lawyers work to obtain dismissals, acquittals, and reduced charges for indecent assault, sexual assault, aggravated sexual assault, sex trafficking, and other sex crimes.
Theft Charges
Our Belton felony defense lawyers handle all types of serious theft crimes including robbery, burglary, theft of services, bad checks, embezzlement, and the basic crime of theft which involves taking the property of another with the intent to permanently deprive the owner of possession. In Texas, theft becomes a state jail felony when the value of the property is $2,500 or more and a felony of the third degree when the value of the property is $30,000 or more.
Among other defenses, we work to show that defendant had a right to the property, didn't take the property, or that the value of the property is less than the prosecutor claims.
Weapons Charges
Our Belton felony lawyers provide the strongest defense possible when clients are charged with weapons offenses which include, unlawful possession of a firearm, illegal carrying of a firearm, firearms trafficking, and unlawful discharge of a firearm. In addition, we also represent clients when other crimes such as assault are upgraded to more serious charges, including aggravated assault when a deadly weapon was used in the commission of the crime.
At Mary Beth Harrell Law Firm, we fight to defend individuals from weapons charges and to assert their Second Amendment right to bear arms.
How do your Belton felony defense lawyers fight for clients?
Anyone charged with a criminal offense needs an experienced advocate on their side – an attorney with the skills, resources, and reputation to assert all your defenses while also being able to negotiate with prosecutors, argue before judges, and present persuasive arguments to juries. You need lawyers who will be your voice and your advocate from the moment they begin representing you. For 20 years, the lawyers at Mary Beth Harrell Law Firm have been those advocates for residents of Belton and Central Texas.
At Mary Beth Harrell Law Firm, our successful track record of obtaining freedom and helping reduce and minimize the severity of criminal charges for many clients includes:
Skilled representation of clients at each stage. This includes concerns that you are the target of an investigation, arrest, bail hearings, pretrial hearings and motions, negotiations with prosecutors, jury selection, jury trial, and appeal.
Asserting all your defenses. These include any Constitutional defenses, legal arguments such as that the prosecution can't prove intent (if required) or can't prove the charges beyond a reasonable doubt, and factual defenses such as that you simply didn't commit the crime or there is a justification for your conduct.
Understanding the Bell County and Belton court system. We understand how to work with prosecutors, the police, probation officers, and other law enforcement and court personnel. We also understand when and how to contest, cross-examine, and counter the positions of this personnel.
How to investigate the charges. We work with investigators when necessary, expert witnesses if they can help, and question witnesses to help present your strongest factual defenses possible.
We also work to obtain approval for diversion programs and non-court or not-prison alternatives such as drug courts and juvenile courts.
Do you advocate for Belton servicemembers?
Our Belton felony defense lawyers represent members of the military who are charged with crimes. We understand what crimes may prevent you from eligibility for military service, may result in a military discharge, loss of clearance, and loss of military rank. Some members of the military may be eligible for Veterans Treatment Court, a diversionary program for veterans facing prosecution for a criminal case.
Court and jail information for Belton and Bell County, TX
Clients who live in Belton and Bell County may find the following information helpful:
Do you have a criminal defense lawyer near me?
We meet Belton clients charged with crimes at our office in Killeen located at 701 W Central Texas Expy, or in our Copperas Cove office located at 208 S 2nd St. We also consult with clients at detention centers, by video conference, and by phone.
We'll be your advocate through each phase of the criminal prosecution process.
Respected Belton criminal defense attorneys on your side
We understand how frightening felony criminal charges are. At Mary Beth Harrell Law Firm, we have the experience and resources to assert the strongest defenses possible to any felony charges. From the moment you contact us, we're ready to challenge the police and the prosecutors and fight for your liberty. Call us now or schedule a free consultation by filling out our contact form. We've helped many clients obtain dismissals and acquittals, and avoid prison sentences.