Understanding the Death Penalty in Texas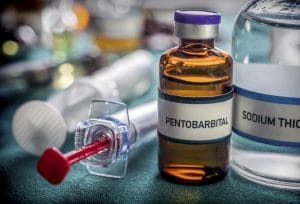 Regardless of the state you live in, a capital offense is the most severe charge you can face, and therefore subject to the harshest of sentences. In Texas, there is only one capital charge: capital murder. If you are convicted, you can be put to death.
In the state of Texas, for the crime to be considered capital and worthy of execution, it must meet one of the following criteria:
An act of murder during the process of committing another dangerous crime, such as arson, robbery, kidnapping, or aggravated sexual assault
The killing of more than one person
Committing murder while either succeeding or attempting to succeed at escaping a penal institution
Killing an employee of a penal institution while incarcerated in said institution
Knowingly killing an on-duty police officer or firefighter
Killing a child under 10 years old
Soliciting or receiving payment to commit murder (such as hiring a hitman or being one yourself)
Even if you do not end up with a death sentence, being found guilty of any of these crimes can still put you in prison for the rest of your life, no matter how long that may take.
Texas-sized history
The Texan past with the death penalty is extensive. Despite the work of abolitionists, executions have been going strong within the state since 1976 with virtually no signs of that slowing down To date, there have been 569 executions carried out in the state of Texas – the most in the nation by a considerable margin.
Time on death row, where individuals reside while waiting for their execution day, is therefore incredibly long. The average wait time is around 10 years, but with no concrete and definite timeline, even the people on death row might not have any idea how long they have left. It also may greatly exceed the average reported. The record for the longest amount of time a person has been on death row before execution is a whopping 31 years. Imagine being on death row for three decades waiting to die and with no real way to prepare for it.
As far as methods of execution go, the United States currently has five, though only two are widely known and commonly used: hanging, firing squad, electrocution, lethal injection, and lethal gas, with electrocution and lethal injection being the most common. Believe it or not, the person awaiting execution is typically able to choose which method they'd prefer, unless the state only has one option available. Right now, Texas only uses lethal injection, which is a three-dose single protocol of a drug called Pentobarbital. It is designed to be as painless as possible, but the result is still death.
Suffice it to say choosing your method of execution is not a choice anyone wants to make, nor is it a choice anyone should have to worry about before they've even been sentenced. A strong, determined criminal defense attorney can use several strategies to reduce their client's sentence as much as possible.
If you are in central Texas and facing a possible conviction for a capital murder, the Killeen criminal defense attorneys at Mary Beth Harrell Law Firm are here to represent and protect you and your rights during the most essential fight of your life. We have offices in Killeen and Copperas Cove, and we are ready to be here for you every step of the way. Call us today at 254-680-4655 or fill out our contact form for assistance you can trust.
I've dedicated my legal career to defending my clients. I demand all the evidence. I investigate all the facts, the so-called witnesses and even the police officers. I make it my business to know the law. Cases can be won or lost before you even set foot inside the courtroom.
Read more about Mary Beth Harrell