Co-Parenting During a Pandemic: Tips For Families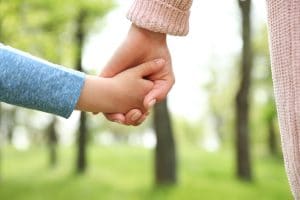 Even under the best of circumstances, co-parenting can be a challenge. But during a pandemic like COVID-19 when every rule seems to be thrown out the window, it can seem nearly impossible. Families are facing increased stress, financial difficulties and anxiety due to stay-at-home orders. School closings, remote work and unemployment has thrown everyone's schedules into disarray and is making co-parenting more complicated than ever.
Although most courts are currently closed due to the coronavirus pandemic, the Texas Supreme Court did issue a statement clarifying child custody agreements during the COVID-19 State of Disaster:
Current trial court orders about possession of and access to children remain in effect during this crisis
Possession and access orders are not affected by any shelter-in-place order or other order restricting movement issued by a governmental entity due to the COVID-19 pandemic (i.e., you are still required to exchange children even when a shelter-in-place order is in effect)
If the existing possession order allows it, parties can agree to change the possession schedule
Most custody and possession agreements allow parties to alter schedules by mutual agreement. However, most courts and attorneys are recommending that parents follow their existing custody schedules as if the school year were still in session, including holidays and vacations.
Tips for effective co-parenting during a crisis
These are difficult and unique times, and co-parenting can be easier and more effective if you and your child's other parent can be flexible and work together in your child's best interest. Consider some of the following tips from various child psychologists and experts.
One of the most important things is to ensure your parenting plan has structure – and that you all stick to that structure. You and your co-parent should be open with each other and share information, both day-to-day and pandemic-related, that may impact custody or visitation schedules.
Your parenting plan during this COVID-19 crisis should address issues like:
Educating your child about coronavirus-related health risks
The safety measures each household will take
How each household will address homeschooling
How each household will handle the child's daily routine and structure
If necessary, agreeing on a temporary crisis possession schedule
Implementing any emergency/temporary communication measures for unforeseen circumstances
It's also crucial to remember to put in some time for yourself. Your physical and mental health is important, too.
Working together as parents
The best you can do for your children, and for yourself, is to focus on their safety and their well-being. During these uncertain times, it's important to attempt to set aside any grievances you may have with the other parent and focus on your child's safety and welfare. If one parent is forced to miss parenting time due to sickness or other pandemic-related issues, try to provide them makeup time – even if in the form of FaceTime, Skype, or other alternative means.
For co-parents, communication is crucial. If you feel you need support working through this process, or that your ex-spouse is taking advantage of this situation, the attorneys at the Mary Beth Harrell Law Firm can provide knowledgeable guidance. Call us in Killeen, Copperas Cove, or Waco at 254-680-4655, or visit our contact page, and schedule your consultation today.
I've dedicated my legal career to defending my clients. I demand all the evidence. I investigate all the facts, the so-called witnesses and even the police officers. I make it my business to know the law. Cases can be won or lost before you even set foot inside the courtroom.
Read more about Mary Beth Harrell