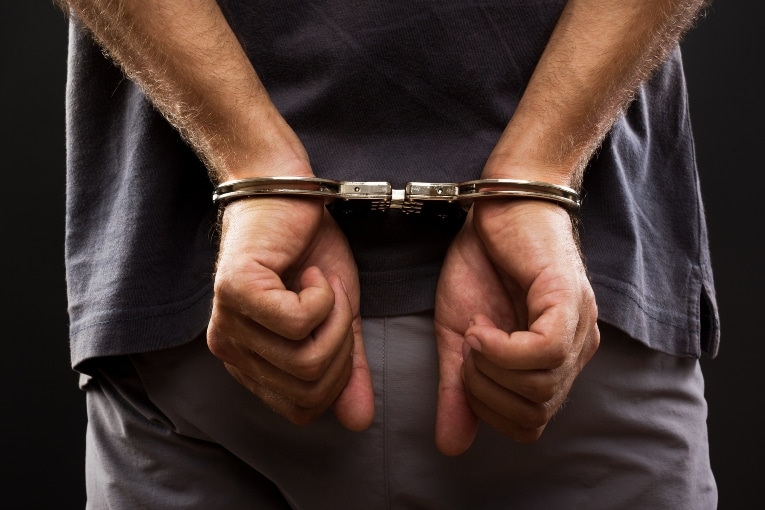 Felony Criminal Defense Attorneys Serving Waco
Strong representation for clients charged with serious crimes throughout Central Texas
We understand how frightening being arrested for a crime can be. Your freedom and your reputation are on the line. The criminal justice system can seem overwhelming – especially when you're detained in jail, the prosecutors are applying all the pressure they can, and judges want to let the public know how tough they are. A felony charge can mean that even when you've served the terms of your conviction, you'll have difficulty finding a job and a place to live.
You are innocent until proven guilty. You have the right to assert your defenses and question the police and other witnesses. At Mary Beth Harrell Law Firm, our criminal defense attorneys work aggressively from the moment of your arrest to obtain your release on bail, contest the admissibility of the evidence against you, and show there is a reasonable doubt that you committed the alleged offenses. For more than 20 years, Our Waco felony defense lawyers have been fighting to obtain dismissals and acquittals of felony charges and reductions in charges to less serious crimes.
My Experience with Mary Beth Harrell has been nothing short of comforting and caring. I was made to feel secure and at ease with the knowledge of my case and what my options were. You wont be disappointed.

⭐⭐⭐⭐⭐ [Google Review]
What types of cases does your Waco law firm handle?
If you've been arrested or you want to help someone who has been charged with a crime, call Mary Beth Harrell Law Firm now. We handle all types of felony charges that can be filed in Waco including the following:
Aggravated Assault
Under Texas law, aggravated assault generally means intentionally or knowingly causing serious bodily harm to another person. Other factors may also result in aggravated charges including threats of serious bodily injury and the use of deadly weapons.
Felony assaults are categorized as first-, second-, or third-degree offenses. A key factor that determines which category offense will be charged is the position or relationship of the victim to the defendant.
Domestic Violence
Texas enacted the Texas Family Code to address crimes involving dating violence and violence involving a member of the defendant's family or household. These crimes generally apply to threats of violence, assaults, and aggravated assaults. We'll explain if you can be charged both with violations of the Texas Family Code and with separate assault and aggravated assault charges. Typically, prosecutors must prove that a defendant acted intentionally in domestic violence cases.
If convicted of domestic violence offenses, individuals may lose certain rights, such as the right to join the military or own a firearm. Civil actions, including protective/restraining orders, may also be filed against the defendant.
Drug Charges
Residents of Waco can be charged with state and/or federal drug charges. Generally, federal drug crimes include some conduct that crosses state lines. There are different laws, rules of evidence, and rules of criminal procedure for state crimes versus federal crimes. Mary Beth Harrell Law Firm has the experience and resources to handle both state and federal criminal charges.
Various drug crimes include possession, intent to sell, manufacturing, distribution, and trafficking. Drugs are classified according to their ability to cause harm, their addictive qualities, medicinal qualities, and other factors. Addiction is classified according to the Texas Controlled Substance Act and the federal Controlled Substances Act.
The offenses are categorized based on the class and amount of drug involved, and additional factors. Our Waco felony defense lawyers seek to exclude drug evidence that was illegally obtained, among many other defenses to drug charges.
Murder and Homicide
A conviction for murder or homicide could mean a lifetime in jail – or your actual life. If you're charged with taking the life of another person, you need a legal team on your side to contest all the evidence the prosecution will present. As a former prosecutor and a seasoned criminal defense lawyer, Mary Beth Harrell is a respected trial attorney skilled at doing all the preparation and advocacy before trial so that Waco criminal defendants present the strongest case possible.
Attorney Harrell skillfully represents murder/homicide defendants charged with criminally negligent homicide, manslaughter, murder, and capital murder.
Felony DWI & Drunk Driving
To be charged with Driving While Intoxicated (DWI) in Waco, a driver's blood alcohol concentration (BAC) level must be .08 or more (.04 for commercial drivers) or the prosecution must show that alcohol or drugs caused the driver's operation of their vehicle to be impaired.
Felony DWI charges in Texas include intoxication assault, intoxication manslaughter, driving while intoxicated with a child passenger, and a third-time DWI. The penalties for a felony DWI conviction include lengthy prison sentences, large fines including the possibility of "superfines," suspension of your driving privileges, and other penalties.
Our Waco felony defense lawyers fight to reduce the charges to non-felony offenses and to obtain dismissals and acquittals. We'll explain when a defendant might be eligible for a diversion program.
Sex crimes
A conviction for indecent assault, sexual assault, aggravated sexual assault, prostitution, sex trafficking, or other sex crimes can result in more than just imprisonment and fines. Sex crime offenders in Waco will be required to register with a sex offender registry which makes their sex crime public – which could affect their ability to find a place to live or work.
Theft Charges
Theft crimes include taking or receiving property without permission of the owner, with the intent of permanently depriving the owners of that property. Theft includes many different crimes, many of which may be felonies, including burglary, theft of service, robbery, embezzlement, bad checks, receiving stolen property, and other offenses.
Whether the theft offense is a felony or a misdemeanor depends on various factors, including the value of the items taken and whether any force or weapon was used.
Weapons Charges
Our Waco felony defense lawyers understand how much Texas residents value their Second Amendment rights. Conviction of any crime with a weapon can result in lengthy prison sentences and larges. On release from prison, anyone convicted of a felony will not be able to own a firearm.
Weapons offenses include unlawful carrying of a weapon, unlawful possession of a firearm, unlawful discharge of a firearm, and firearms trafficking. Many other crimes may become more serious crimes if a weapon was involved in the threat or commission of the crime.
If you're charged with any type of weapons crime, you need a strong advocate on your side. At Mary Beth Harrell Law Firm, we understand what types of weapons are illegal and when the use of a weapon will result in a more serious charge and/or a longer sentence.
How does Mary Beth Harrell Law Firm fight for Waco clients charged with felonies?
If you are suspected of committing a crime or you were just arrested, you need an experienced criminal defense lawyer on your side. You need someone who will explain what you should say (you shouldn't say anything; we'll do the talking for you). You need someone who has experience at each stage of criminal prosecution because often steps taken at the initial stages can help you obtain a better outcome.
At Mary Beth Harrell Law Firm, our lawyers have earned the respect of former clients, prosecutors, and judges for our:
Thorough understanding of the law. We understand what legal arguments to make, when to make them, and how to make them persuasively.
Dedication to our clients. Clients can speak with us in confidence. We represent clients if they are a suspect and at or after the initial arrest, bail hearings, motion hearings, preliminary hearings, plea discussions and negotiations, jury selection, jury trials, and, if necessary, any appeals.
Knowledge of the Waco court system. Through our 20 years representing criminal defendants; we've gained an understanding of the people involved in the court process and local court procedures. We also understand the Waco community, which means we understand how to select jurors and what arguments are most likely to persuade jurors.
Strong advocacy. We understand what prosecutors need to prove and when they don't have the evidence they need to prove their case. We understand how to question police officers and victims. If you've been charged with a felony in Waco, you need lawyers who understand how to negotiate, how to question, and how to argue every aspect of your case.
Our lawyers will calmly and clearly guide you through every step of the Waco criminal court process.
What defenses do you assert for criminal defendants?
Our lawyers assert every defense that can help you obtain a better result. These defenses in Waco felony cases include:
Constitutional defenses such as your right to suppress illegal searches in violation of your Fourth Amendment rights and statements obtained in violation of your Fifth Amendment rights.
Legal defenses such as holding the prosecution to its duty to prove each element of the felony charge beyond a reasonable doubt, lack of intent, and other legal defenses.
Factual defenses such as that the value of the items is less than claimed and alibis.
We also explain when alternatives to criminal trial may be possible, such as through a Waco pretrial diversion program and the use of specialty courts such as drug courts or juvenile courts.
Do you advocate for Waco servicemembers?
We respect the service the members of the military provide for our country and our community. Convictions for crimes off your military base can result in Waco criminal charges, being ineligible for military services, discharge from the military, loss of clearance, and loss of military rank. We fight to obtain dismissals and acquittals. In some cases, you may be eligible to seek a waiver of some misdemeanor offenses.
Court and jail information for Waco and McLennan County, TX
Clients who live in Waco and McLennan County may find the following information helpful:
Do you have a criminal defense lawyer near me?
We meet clients charged with felony crimes in Waco at our office in Killeen located at 701 W Central Texas Expressway, or our Copperas Cove office located at 208 S 2nd St. We also consult with clients at detention centers, by video conference, and by phone.
Our lawyers have the experience, resources, and reputation to handle the most serious criminal charges. We'll assert every defense possible while guiding you clearly through each phase of the criminal litigation process.
Respected Waco criminal defense attorneys on your side
If you've been charged with any federal or state felony charges, Mary Beth Harrell Law Firm is ready to fight for you immediately. Whether you're under investigation, have been arrested, are seeking bail, or need a defense lawyer at any stage of your case; call us today or schedule a free consultation by filling out our contact form. We've helped many clients keep and secure their freedom.