Killeen Spousal Maintenance Attorneys
Legal advice and guidance for alimony and spousal support in Harker Heights, Waco, Copperas Cove and throughout Central Texas
Also sometimes called alimony or spousal support, spousal maintenance is a legal financial obligation one spouse has to another after a divorce. The purpose of spousal maintenance is to provide financial help to the lower-earning spouse so they can maintain their standard of living until they become self-supporting. The amount of support can depend on a variety of factors, specific to each couple. Sometimes a divorcing couple can negotiate spousal support on their own in their divorce agreement, but some couples may need the court to decide.
Either way, you can benefit tremendously from the services of an experienced Killeen divorce attorney, like the ones at the Mary Beth Harrell Law Firm. Whether you are seeking spousal maintenance or believe you will pay spousal support, your financial circumstances will be affected, so every decision should be made with care and knowledge. When we work with you, we protect your rights and your best interests with all of our might. Talk to us today.
Spousal maintenance and alimony in Texas
Along with child custody and child support, alimony is another complex issue to work out during a divorce. The goal of spousal maintenance is to provide financial relief to an ex-spouse until they can maintain their standard of living on their own. Texas family law offers the following types of spousal maintenance:
Temporary spousal maintenance helps the receiving spouse pay living expenses from the time of the divorce up until the final court order.
In very rare cases, the court will award permanent spousal maintenance. Generally this is reserved only for cases when a spouse has a permanent disability.
To receive spousal maintenance, the spouse seeking the alimony must prove their need to the court. Also, domestic violence issues affect whether or not the court will award spousal maintenance. Please don't hesitate to contact our divorce attorneys immediately for assistance if you're dealing with domestic violence issues.
Who is eligible for spousal maintenance?
The Texas courts don't automatically award spousal maintenance after a divorce. The spouse seeking alimony must first prove they don't have the assets or income to meet their needs once they're single, as well as meet one of the following requirements:
The spouse seeking support currently lacks the ability to earn enough income to meet basic and reasonable needs
The party from whom the spouse is seeking support was convicted of domestic or family violence
The spouse seeking support lacks the ability to earn enough income to meet basic and reasonable needs due to incapacitating physical or mental disability
The spouse seeking support is the conservator of a child from the marriage who needs substantial care due to a physical or mental disability, that prevents the spouse from earning enough income to meet basic and reasonable needs (this is different from child support)
The court also has the authority to award temporary support to a spouse during divorce proceedings if the seeking spouse can prove need.
Talk to the Killeen lawyers at the Mary Beth Harrell Law Firm to determine your eligibility for spousal maintenance.
How does the court calculate spousal maintenance?
If the court decides you or your ex-spouse are eligible for spousal maintenance, their next step is determining the amount and duration of support. They do this by considering a number of factors, including:
Financial resources of each spouse
Age of each spouse
Ability of spouse from whom support is sought to provide for their own needs
Education and employability of each spouse
Each spouse's employment history
Spouse's contributions as a homemaker or stay-at-home parent
Time and work required for each spouse to acquire skills to become self-sufficient
Earning ability of each spouse and ability to pay spousal support
Financial conduct, or misconduct, of each spouse
Length of the marriage
Health of spouse seeking support
Any amount of child support being paid
The court takes these and other relevant factors into consideration and can decide to award some spousal maintenance, no spousal maintenance or the maximum amount of support allowed.
An ex-spouse can only be required to pay up to $5,000 per month or 20% of their average monthly gross income, whatever is less. This income includes wages, overtime, retirement and other assets – however, it doesn't include Social Security or veteran's benefits.
Our attorneys can work with and advocate for you to ensure your spousal maintenance agreement is fair and reasonable.
How long does Texas spousal maintenance last?
If the court does award spousal maintenance, next they'll set the duration of the support. As we said earlier, alimony in Texas doesn't last forever, except for some select circumstances. Here's how long you can typically expect spousal support to last:
Up to five years of spousal support. You're entitled to five years of maintenance if you were married between 10 and 20 years, or your spouse was convicted of family or domestic violence within two years of filing for divorce, or you have primary care of a disabled child.
Up to seven years of spousal support. You're entitled to a maximum of seven years' support if you were married between 20 and 30 years.
Up to 10 years of spousal support. You're entitled to a maximum of seven years' support if you were married 30 years or more.
Indefinitely. If you were declared eligible for spousal support due to physical or mental incapacity (for yourself or a child), the court may order support indefinitely. This order may be reviewed periodically.
Spousal maintenance can also be terminated. For example, alimony is cancelled if either ex-spouse dies, or the spouse receiving support remarries or cohabitates with a new partner.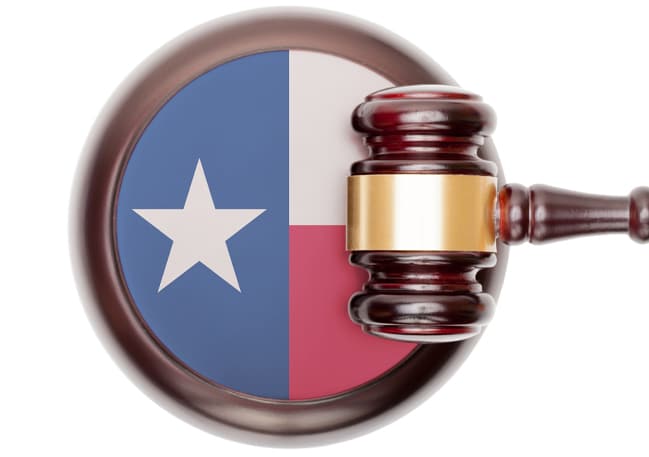 Enforcing a spousal maintenance order
If your ex-spouse has failed to follow through on their court-ordered support, you have a few choices. First, if you have a cordial relationship, we recommend communicating with them directly to attempt to resolve the situation. Or, reach out to our attorneys and we can talk to them on your behalf. If these attempts fail, you may have to file an enforcement order with the court.
Possible penalties of violating a spousal maintenance order include being held in contempt of court and back payment of spousal maintenance.
Killeen spousal support and maintenance lawyers
Texas has complex regulations around spousal maintenance. The divorce attorneys at the Mary Beth Harrell Law Firm have a thorough understanding about these laws work, and can make them work to your benefit. We stand by your side during your divorce and advocate for your rights. Let us help. Contact us today at 254-680-4655 or by filling out our contact form below or here. We have offices in Killeen, Copperas Cove, and Waco, and handle in-custody visits for clients who cannot come to us.