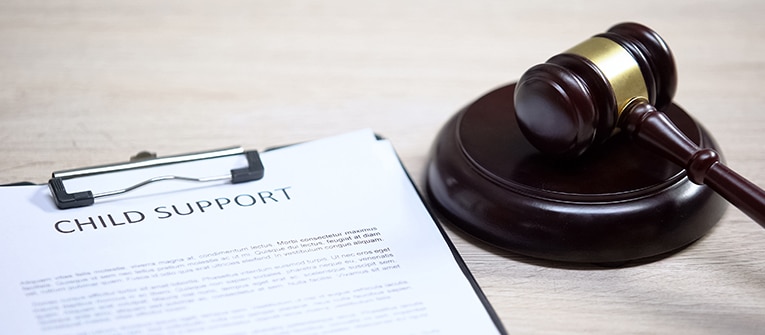 Killeen Court Order Modification Lawyers
Modifying child support, child custody and spousal maintenance orders in Harker Heights, Copperas Cove, Waco, and across Central Texas
After a divorce is finalized and you and your ex have moved on, sometimes your divorce agreement may need to be revisited. Although your actual divorce and property/asset division were already decided and can't be changed, there are some parts of your court order that may be modified. If new life events result in significant changes for you, your ex-spouse or your children, it may warrant changes to existing support or child custody orders.
Often, when they want to mutually change the terms of a parenting or support agreement, ex-spouses make an informal arrangement and forget about it – until one person violates the agreement. But unless your arrangement change was authorized by the court, you don't have any legal recourse. This is why it's so important to talk to the Killeen family law attorneys at the Mary Beth Harrell Law Firm if you're seeking a modification to a court order. Our firm handles modifications to post-divorce orders like child custody, child support and spousal maintenance.
What is court order modification in Texas?
Court order modification, also called post-divorce modification, is a method of changing the original terms of a divorce agreement. When you and your ex-partner signed your divorce order, you committed to the terms of that agreement and to abide by them. However, it's simply a fact that life changes for all of us (for the better or the worse), and these changes can make it difficult to follow those original terms.
Because a court order is legally binding, you and your ex-spouse can't change the terms of a divorce decree on your own. But you can work with an experienced divorce attorney to modify your court order so it more aligns with your needs. Once the court approves the changes, your modified order will legally go into effect.
Requesting a court order modification in Central Texas
You must have significant grounds to request a court order modification of any type. Texas courts call this a "substantial and material change in circumstances." This phrase can apply to a variety of different situations regarding issues like child custody, child support and spousal maintenance, including:
Child abuse or neglect
Cohabitation with a new partner or spouse
Increase in cost of living
Losing a job or income stream
Parental relocation
Serious illness or disability
Significant increase in income
Whether or not the court will decide you have a substantial change in circumstances will depend on the type of court order you want to modify.
Modifying a child custody or visitation order
To file a petition seeking a modification to a child custody order, you must file in the court that granted the original order, unless the child has moved. In this event, the case may be transferred to the county where your child now lives. If you and the other parent are in mutual agreement about the changes to the custody order, you and your attorney can simply present the proposed order to the court for review. In most cases, they'll approve it and you can move forward. However, if you and the other parent cannot agree on the terms, or if one parent is opposed to the modification altogether, you'll need to go in front of a judge.
The parent who seeks to modify the child custody order needs to demonstrate that the change is in the child's best interest, as well as one or more of the following:
The circumstances of either the child, a conservator or other person affected by the custody order have materially and substantially changed
The child is at least 12 years old and can tell the judge (privately in chambers) who they prefer to live with
The primary conservator has allowed another person primary care and possession of the child for at least six months. Note this does not apply if the primary conservator is on active duty military deployment.
Our Killeen attorneys can provide more guidance on whether or not a petition for a child custody modification order is in the best interest for your child.
Modifying a child support order
You may petition to modify a child support order under a few different circumstances in Texas, and these can apply to any person affected by the order. You may wish to modify your child support order if:
Child has developed special medical or educational needs
The Party paying support has substantial increase or decrease in earnings
The Party paying support has more children he or she is obligated to support.
Here in Texas, you can petition to modify child support either every three years or when there's been a substantial change in circumstances. However, just because a child support order is three years old, it doesn't give a parent an automatic right to change it. Regular guidelines still apply. You're also not permitted to modify child support retroactively.
Talk to our lawyers here at the Mary Beth Harrell Law Firm if you have questions about your current child support order.
Modifying a spousal maintenance order
To modify a spousal maintenance or support order, the person seeking the modification must be able to show that circumstances have substantially and materially changed since the original order. Examples of these circumstances include:
Significant increase or decrease in income from ex-spouse paying support
Significant increase or decrease in income from the ex-spouse receiving support
Health problems or disability on the part of the ex-spouse paying support
If the ex-spouse receiving support remarries, spousal maintenance should terminate. Alternatively, if they move in with a new partner, the other party may seek a modification order to terminate spousal support. Our attorneys can explain more about this process.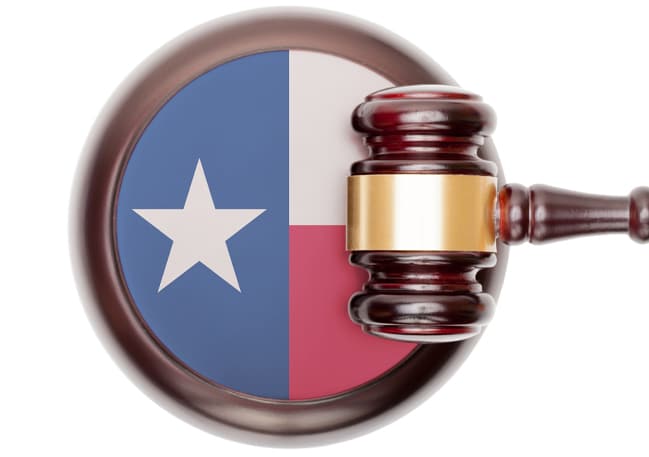 How do the courts make a decision about a modification of a court order?
If you and your ex-partner want to modify a post-divorce order that does not involve children, the courts generally make their decision based on fairness and equity/
When your petition involves child support or custody, however, the courts act with only the best interest and welfare of the child in mind. Any change in circumstances must have an effect on your child, either positively or negatively, for the court to consider a modification.
Hometown post-divorce order modification attorneys
If you need to modify, or fight a modification, of the terms of your spousal maintenance, child support or child custody order, talk to the family law attorneys at the Mary Beth Harrell Law Firm. Our knowledgeable attorneys can help you ensure a successful filing and demonstrate the current circumstances of your child's life. Let us help. Contact us today at 254-680-4655 or by filling out our contact form below or here. We have offices in Killeen, Copperas Cove and Waco.