Killeen Family Violence and Restraining Orders Attorneys
Legal guidance for protective orders and domestic violence matters in Harker Heights, Copperas Cove, Waco and across Central Texas
Family violence is a very real problem for many people and children throughout Central Texas. However, the state has policies and statutes in place to protect victims of domestic and family violence, through protective orders or even criminal charges. Unfortunately, especially during divorce and child custody disputes, some individuals may use domestic violence allegations to gain advantage in a legal battle. Whether you are facing threats of family violence or allegation of abuse, it's imperative to have an experienced attorney on your side.
The Killeen family law attorneys at the Mary Beth Harrell Law Firm provide compassionate representation for all domestic violence matters. We can help you understand the issues around family violence and protective orders and what you need to do to protect your rights and safety. Talk to us today.
How Texas defines family violence
Although it's formally called "family" violence, according to Texas Family Code, domestic violence can occur between individuals in familial or non-familial relationships. This includes:
Blood relatives or adopted relatives
Child(ren) of current or former spouse
Current or former dating partners
Current or former spouses
Foster child(ren) or foster parents
Parents of the defendant's child(ren)
Roommates
The courts define family violence as follows:
An act by a member of a family or household against another member of the family or household that is intended to result in physical harm, bodily injury, assault, or sexual assault or that is a threat that reasonably places the member in fear of imminent physical harm, bodily injury, assault, or sexual assault
Abuse by a member of a family or household toward a child of the family or household
Dating violence (covered by a separate statute)
If you or your child are suffering abuse or threats of abuse from a family member, you have the right to protection, and our domestic violence attorneys can help you seek a protective order in the courts.
Restraining orders versus protective orders
To get legal protection against family violence here in Texas, you can file for a domestic violence injunction in court. Often, you'll hear these interchangeably referred to as "restraining orders" or "protective orders," but they're two separate things. Restraining orders are typically used in relation to court proceedings, while protective orders are commonly used for domestic violence matters.
What is a restraining order?
A restraining order is an order imposed by the courts during a case that outlines to both parties what types of behavior and actions are prohibited. In the context of family violence, this is usually during a child custody dispute or divorce. The court may issue a restraining order while a divorce is pending to stop a spouse from acting in a manner that could possibly harm you, your child or your property.
What is a protective order?
A protective order, on the other hand, is a domestic violence court injunction you can get at any time, whether or not you're currently involved in a court case. Once a court grants a protective order, your partner or spouse is prohibited from contact with you and/or your children. This can mean via in person, through phone or text, and email. They may also be required to maintain a certain distance from you, your workplace and your home. In some cases, this order can be broad enough to prohibit contact with your relatives and associates as well.
A protective order can do the following:
Prevent the abusive partner from contacting, hitting, attacking or disturbing the peace of the victim
Require the abusive to usually stay at least 100 yards away from the victim, their home and workplace
Require the abusive partner to move out of a shared residence with the victim
Require the abusive partner to attend counseling
Prohibit the abusive partner from carrying or purchasing a firearm
In emergency circumstances, the court will grant temporary protective orders, meaning your partner or spouse won't have to appear in court for the judge to issue the order. However, your partner will have the right to challenge the order later. Violating a protective order is a serious offense, and if an individual breaks a protective order, they can face serious penalties, including contempt of court and criminal charges.
The attorneys at the Mary Beth Harrell Law Firm can represent you in all matters of restraining and protective orders during your divorce. Don't hesitate to get in touch with us for immediate assistance.
If an order is issued against you
There are a variety of circumstances that would lead a person to seek a protective order against a partner or family member; for example, abuse or threats. However, in a few unfortunate cases, some people will use protective orders as a weapon to either retaliate against another person or attempt to gain leverage in a divorce dispute.
When someone seeks a protective order based on false allegations, the accused can suffer serious repercussions. Further, false allegations can make it more difficult for actual victims to get the help they need and deserve. If you feel someone has filed false charges against you, you have the right to challenge them. Our lawyers can help.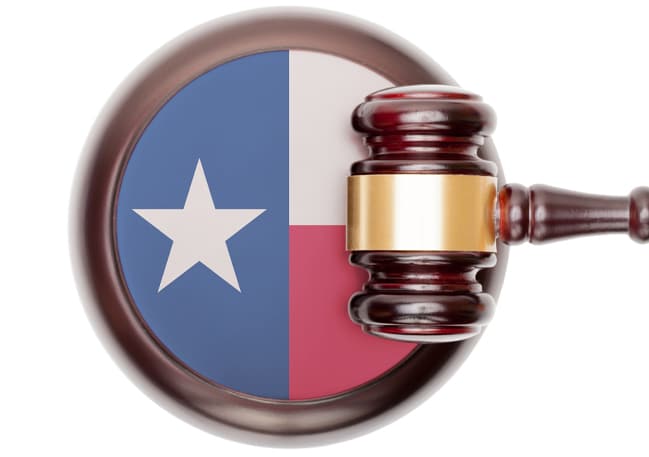 How will domestic violence affect my child custody rights in Central Texas?
If you're facing a child custody dispute, issues and allegations of domestic violence will have a significant influence on the outcome of your case – especially on your and the other parent's rights to primary custody and visitation. Texas courts must always make their rulings based on the best interests of the child or children involved, so typically won't grant the same parental and custody rights to a parent with a history of domestic violence to a parent without that history.
It's true that the court always strives to ensure a child gets to spend quality time with both parents, but spending unsupervised time with an abusive parent is clearly not in the child's best interests.
When determining custody and visitation in divorces involving family violence, the courts must take a number of factors into consideration. These can include issues like:
Have the children witnessed domestic violence firsthand? How much?
How stable is the household currently?
What are the children's wishes?
What are the wishes of the spouse accused of abuse?
What are the wishes of the spouse with the protective order?
What is the emotional stability of each parent?
What steps are the abusive parent taking to change?
Our child custody lawyers can speak with you more regarding child custody and child support and how domestic violence may affect your rights to both.
Knowledgeable domestic violence and restraining order attorneys
If you need to seek a restraining order during your divorce proceedings, or need a protective order for domestic violence, you'll need a family law attorney immediately to protect your rights. The domestic violence lawyers at the Mary Beth Harrell Law Firm can help. If you are facing allegations of abuse, we can also provide smart legal guidance. Contact us today at 254-680-4655 or by filling out our contact form below or here. We have offices in Killeen, Copperas Cove, and Waco, and handle in-custody visits for clients who cannot come to us.