Killeen Court Order Enforcement Attorneys
Legal help with complying with family law court orders in Harker Heights, Waco, Copperas Cove and across Central Texas
After your divorce, spousal maintenance, child support or custody case is finalized through a court order, both you and your ex-spouse are expected to comply with that order completely. In a perfect world, this would be the end of it. Unfortunately, life isn't perfect, and often one or both exes find themselves in violation of their court order. There can be many reasons – some valid and some not – that someone may violate their support or custody order, but it's still a violation. No matter what side of the court order you find yourself on, you need to understand your rights.
At the Mary Beth Harrell Law Firm, our Killeen divorce attorneys can help you enforce your court order or help you defend against allegations of violations of court orders. We can also provide guidance if a violation has occurred due to significant change in circumstances, which may make you eligible for a modification of court order. Whatever your situation, we're here to help you through the process and fight for the rights of you and your children.
When you may need an enforcement order
Your life and the life of your child can be turned upside-down if your former partner doesn't stick to their court-ordered obligations. Circumstances where you may be eligible to request an order for enforcement include:
If you receive child support and the other parent fails to comply with the order
If your ex-spouse refuses to turn over divided property and assets from the divorce or otherwise meet agreed-upon financial obligations
If you receive spousal maintenance and your ex-spouse fails to pay
If a parent isn't adhering to child custody and visitation schedules
If a parent moves with a child without permission
Different types of family law orders may need to be enforced differently.
Enforcement of child support orders in Central Texas
If your child's other parent is refusing to pay child support, or your child support is in arrears, you likely have a claim for enforcement of the order. The Texas Office of the Attorney General handles matters of child support enforcement, and our court order enforcement attorneys can help you with the process. Typically before taking significant legal action, we do our utmost to reach out to the other parent to get things back on track.
If the other party continues to refuse to pay, they can face penalties from the state that include:
Contempt of court charges
Interception of lottery winnings
Liens on bank accounts or retirement plans
Loss of passport
Reporting to credit agencies
Suspension of driver's license
Even if a parent loses their job, they're still required to pay child support. If you're a parent behind on child support is unable to make payments, talk to us about a modification to your court order.
Enforcement of spousal maintenance orders in Texas
Spousal maintenance can also be enforced through the court, via either a money judgement or a contempt of court order. Non-compliance can be punishable by fines, wage garnishment and other means set by the court.
According to Texas Family Code, however, there are specific defenses to allegations of contempt of court or violation of a spousal maintenance court order. The obligor (paying spouse) must prove they:
Lacked the ability to provide maintenance in the amount ordered
Lacked property that could be sold, mortgaged, or otherwise pledged to raise the funds needed
Attempted unsuccessfully to borrow the needed funds
Did not know of a source from which the money could have been borrowed or otherwise legally obtained
We have extensive experience handling all types of spousal support and maintenance orders.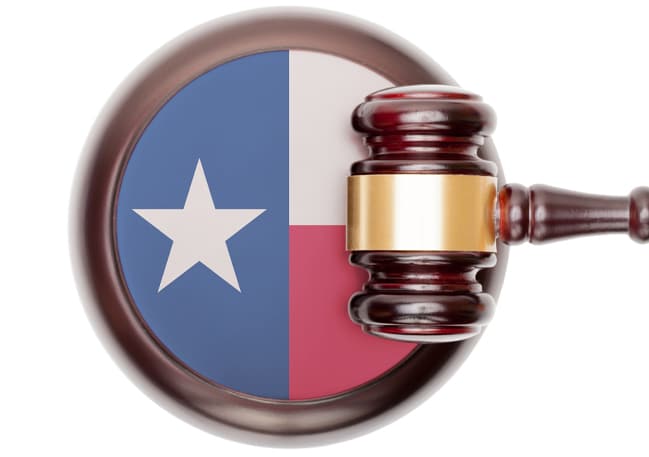 Enforcement of child custody and visitation orders
The laws covering enforcement of child custody fall under the Texas Family Code entitled "Suits Affecting the Parent-Child Relationship." If you have a court-ordered child custody plan and your child's other parent is not following it, you may need to ask the court to enforce it.
Note: If you have a custody order that requires or prohibits certain actions and the other parent violates it, you may have the impulse to notify the police. Although this is legal, law enforcement is reluctant to get involved in these matters unless your child's immediate safety is at risk. Trust your parental instincts, but remember we are here to consult with you first.
In order to legally enforce child custody and visitation, you must file a motion in court that asks a judge to enforce the order. The judge may lay down penalties or even contempt of court. Contempt of court can fall under one of two categories:
Criminal contempt. If the other parent intentionally ignored or defied the court order, they may be criminally prosecuted and serve jail time.
Civil contempt. The court may compel the other parent to follow the order by imposing a fine or allowing you more visitation time to make up for time lost with your child.
It's important to consider the best interest of your child before petitioning for an action of contempt. Unless your child's emotional or physical safety is in danger, or the violations are severe and repeated, the court will likely attempt to decide your dispute in other ways. Our order modification lawyers can work with you to negotiate a workable solution.
What happens if I file a motion for contempt?
If you feel your ex-spouse has violated the terms of your divorce or custody agreement, our Killeen attorneys can work with you to determine if your agreement is enforceable in court. If so, you may file a motion for contempt. The process typically goes as follows:
Your county court schedules a hearing
Your ex-spouse or partner is served notice to appear
Both of you attend the hearing
You must demonstrate your former partner has violated the court order
The judge makes a ruling based on the evidence presented
If your ex-spouse is found to be in violation, they may face penalties
Of course, every situation is different, and the process may be different for your circumstances.
In many cases, it's possible to settle a court order enforcement matter without getting the courts involved. Smart, strategic family law attorneys like the team at the Mary Beth Harrell Law Firm can work with you to make this difficult process less stressful.
Killeen court order enforcement lawyers
The family law attorneys at the Mary Beth Harrell Law Firm can help you navigate the process of enforcing a court order. Whether you need assistance having your ex-partner comply with an order, or if you're being accused of violating an order, talk to us for experienced counsel. Contact us today at 254-680-4655 or by filling out our contact form below or here. We have offices in Killeen, Copperas Cove, and Waco.