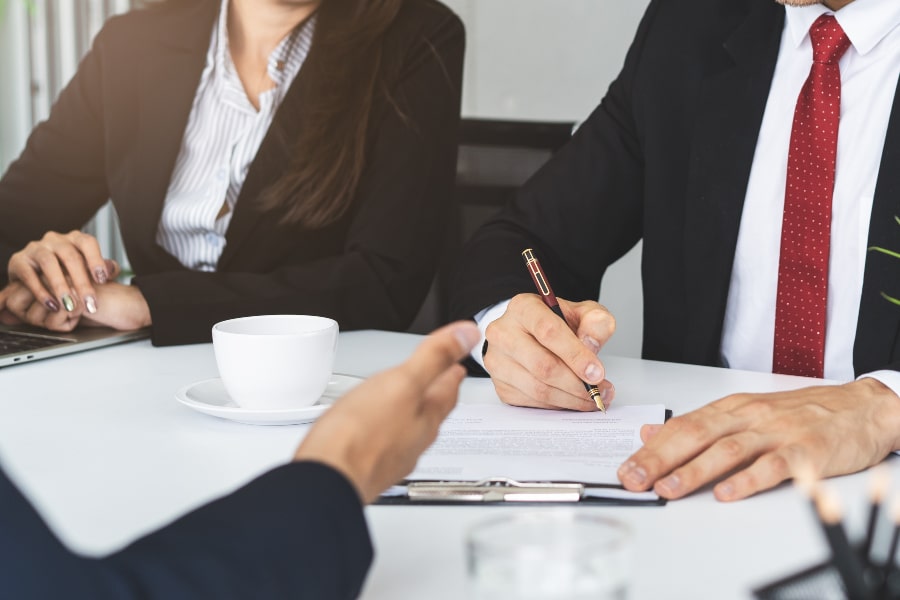 Killeen Divorce Attorneys for Business Owners & Closely-Held Businesses
Helping protect your business interests during the divorce process in Harker Heights, Copperas Cove and across Central Texas
In any divorce involving significant assets, property division is typically one of the most complicated to sort out. If one or both spouses own a business, addressing the issue of equitable distribution becomes even more complex. Is the business marital property? Separate property? What is the value of the business? When dealing with the significant assets of a business or company, distribution of property becomes important.
Business owners and partners face many challenging issues in a divorce, one of which is property and asset division. Every couple's situation is unique, and the Killeen divorce attorneys at the Mary Beth Harrell Law Firm can help. We determine the value of your business and work to protect what is yours. Contact our offices today.
Our attorneys understand business valuation and complex company financial structures, and provide valuable legal guidance for your questions and concerns.
How is a high-asset business divided in a Killeen divorce?
When we talk about a business, it can mean a family business, sole proprietorship, public or privately-owned corporation, professional practice, or self-employed entrepreneurship. Regardless of the type, a business generally provides income for a married couple, and may also qualify as marital property – meaning it's subject to division during divorce.
Early on in the divorce process, business owners should consider three things.
Is the business separate property or community property?
In matters of asset and property division, the first step is determining whether a business is separate or community property.
Texas Family Code defines separate property as assets and property owned by a spouse prior to the marriage. Community (or marital) property is all the assets obtained during the course of the marriage. Generally, separate property stays with the original owner during a divorce and isn't eligible for asset division. However, each spouse should have an equal claim to community property.
What is your goal for business asset division?
When you and your spouse are ready to negotiate how to handle business interests after your divorce, ensure you have your objectives in mind. Typically, divorcing couples find solutions like the following mutually agreeable:
One spouse buys the other out of the business, leaving that spouse in full control of the business going forward
One spouse cashes out of the business, letting the other spouse take control over the other's share of the company
The spouses sell the entire business and split the proceeds
Keep the business as-is, with each spouse keeping an interest in the company
The Killeen family law attorneys at the Mary Beth Harrell Law Firm can work with you to determine what solution may be best for you.
Have you had a comprehensive business valuation?
It's impossible to equitably settle property division if you don't know the fair market value of your assets, including your business interests. Understanding the true value of the business, accounting for full assets – and liabilities – give you a realistic view of the current and future health of the business.
Business valuation can be difficult, especially for closely held businesses that may have stock restrictions or regulations prohibiting ownership transfers. Many divorcing couples hire their own professionals to inventory things like assets, inventory, loans, or debt to determine the full value of the business.
What is a business valuation in a Killeen divorce?
Business value is based on fair market value, which according to Bankrate, means "the price that a willing buyer will pay to an unrelated but willing seller." For wealthy couples, accurately determining the fair market value of a business is crucial. Often, a business or company generates a substantial amount of income that contributes to a spouse's standard of living, including their children's well-being and inheritances.
Proper and accurate business valuations require detailed analysis of tangible assets, like:
Accounts receivable
Cash
Debt
Equipment
Inventory
Loans
They also require analysis of intangible assets:
Contracts
Copyrights
Patents
Reputation
As you can see, business valuation can be highly subjective, and often leads to contentious disputes. Our attorneys employ skilled financial professionals to ensure a precise analysis.
Is my spouse entitled to half of my business in a divorce?
There's no hard "yes" or "no" answer to this question. In general, if your business is designated separate property, your business will remain your own. However, in some cases, even your separate property can unknowingly become community property over the course of your marriage.
If the spouse who owns the business involves the other spouse in the business during their marriage, the company may be considered community property. When both spouses help maintain and grow the business, even if it's owned by only one spouse, the other spouse could be entitled to a portion during a divorce. Our experienced Killeen lawyers can work with you to determine ownership matters.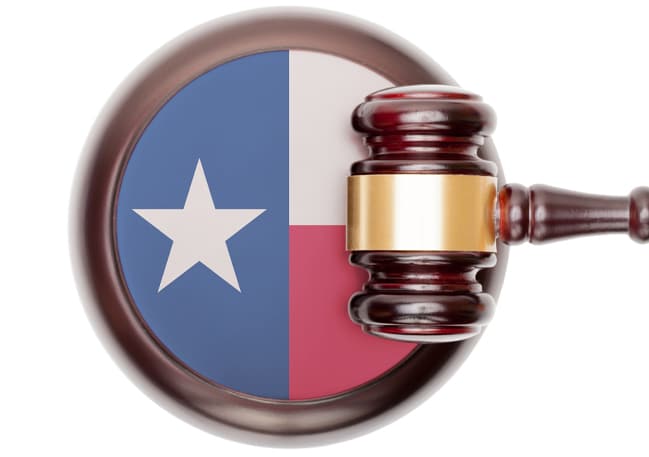 How is an LLC treated in a divorce?
Many clients who operate high-asset family-owned businesses and limited liability companies (LLCs) have questions about this particular type of division. However, in community property states like Texas, when both spouses own the business, dividing an LLC can be complex due to the rules and regulations around this type of business. Our attorneys know how to handle LLCs and divorce, including securing information and documents like the LLC's tax returns, Schedule K-1 forms, and the LLC agreement. With a multi-owner LLC, there may be extensive paperwork involved to obtain these documents and maintain all parties' privacy. We can analyze the LLC agreement as well as other relevant factors to determine your best options.
Central Texas business valuation and divorce attorneys
If you are considering divorce and have concerns about your business, the family law attorneys at the Mary Beth Harrell Law Firm are here to guide you. We provide experienced representation for fair and equitable asset division to ensure you maintain your standard of living, and work to settle your divorce easily and efficiently. Contact us today at 254-680-4655 or by filling out our contact form. We have offices in Killeen and Copperas Cove.