Killeen Child Support Lawyers
Protecting your child's financial needs in Harker Heights, Waco, Copperas Cove and across Central Texas
One of the difficult and controversial issues in a divorce or child custody case is the topic of child support. Of course, every parent wants their children's needs met, but most parents also don't want to be burdened with paying more than their fair share. Because so many factors can come into play when determining child support, it's not surprising many divorcing couples can't come to an agreement about it on their own.
At the Mary Beth Harrell Law Firm, however, our family law attorneys have considerable experience helping our Killeen clients work through the divorce, child custody and child support process. We understand the concerns parents have about the well-being of their family, and we dedicate ourselves to finding a solution that best serves the needs of your child.
Child support in Texas
The most important thing to remember about child support is that both parents are required to financially support their children, no matter with which parent they reside.
If two people have a child together and later split up, Texas law requires the non-custodial parent to pay child support. Most of us have a general idea about how child support works, but there are many details that, if you're unaware, could result in you paying too much or not receiving enough. Our attorneys can go over the specifics of your personal situation, and our priority is always the well-being and best interests of your child.
"Parents" would be defined as a child's biological mother and a person presumed to be the child's other parent because they either married to the mother, were legally determined to be the child's biological father, signed an acknowledgement of paternity or are an adoptive parent. We can also consult with you regarding matters of paternity and adoption.
The court may order child support until the child either graduates high school or turns 18, whichever is later. If a child is disabled, support can go on indefinitely.
How is child support calculated?
The Texas courts have an established formula for calculating guidelines for child support. These calculations vary depending on the number of children, the resources of the payee (or "obligor") and whether or not the obligor is supporting other children. The court also has the authority to order temporary child support while a permanent order is pending.
Current guidelines for child support include:
One child: 20% of the obligor's net income
Two children: 25% of the obligor's net income
Three children: 30% of the obligor's net income
Four children: 35% of the obligor's net income
Five children: 40% of the obligor's net income
Six or more children: not less than 40% of the obligor's net income
These percentages are subject to adjustment at the court's discretion.
Do I have to pay child support if I have shared custody?
Child custody in Texas is formally referred to as "conservatorship" and "possession and access." Think of these as legal and physical custody. When one parent has primary custody, they'll typically be the one to receive child support. If parents have equal shared custody, a judge may order no child support at all, but that both parents support the child equally. Or, if the parents' incomes are disparate, the court may order child support be paid to the lower-earning parent – even in cases of shared conservatorship. These types of situations can depend on many variables specific to each family.
Can I seek retroactive child support?
Sometimes after a child support order, a parent may choose to seek back child support as well. This means that they're seeking a court order for the child support they failed to pay before the current child support order was issued. Per Texas family law statute, the court considers the following factors when considering retroactive support:
Whether any previous attempts were made to establish child support
The past and current financial situation of the obligor
If the obligor has ever provided support outside of a court order
If the obligor was aware of the need for child support
If paternity was known or established in the case of the father
Typically, you may seek retroactive child support dating back four years from date of filing, unless special circumstances apply. The attorneys at the Mary Beth Harrell Law Firm in Killeen can talk to you about your situation and whether or not your child is eligible for retroactive support.
What happens if a parent doesn't pay child support in Texas?
Texas has zero tolerance for parents who deliberately don't pay their child support. If your child's non-custodial parent is refusing to make payments, you and your child have rights, and we can help. If we can't negotiate support payments, we can work to enforce an order, acting with the state Office of the Attorney General.
Confirm the amount of delinquent child support payments and set up payment plans
Deduct child support from the obligor's paycheck via wage withholding
Intercept tax refund checks, lottery winnings or other money received via state and federal sources
Suspend professional, driver's, fishing and hunting licenses
File liens against property and assets
If non-payment of child support continues or is an ongoing or deliberate issue, the non-custodial parent may also face jail time.
If you're struggling to pay your child support, get in touch with your child support attorney right away. Pay as much as you're able, as the court will look on you more favorably if they know you're making an effort. If you've had a substantial change in circumstances, you may be eligible to get a modification in your child support court order. Talk to us immediately so we can help you make things right.
Can I get my child support order changed?
Sometimes, after your divorce and court orders are finalized, down the road your circumstances might change. In certain situations, either the obligor or oblige can petition the court to modify a child support order if there's been a significant financial life change.
Examples of some life changes the court will consider include:
Obligor loses their job or is laid off
Change of child custody
Obligor hiding assets or intentionally avoiding employment
Obligor's financial situation significantly improves
Child develops special medical or educational needs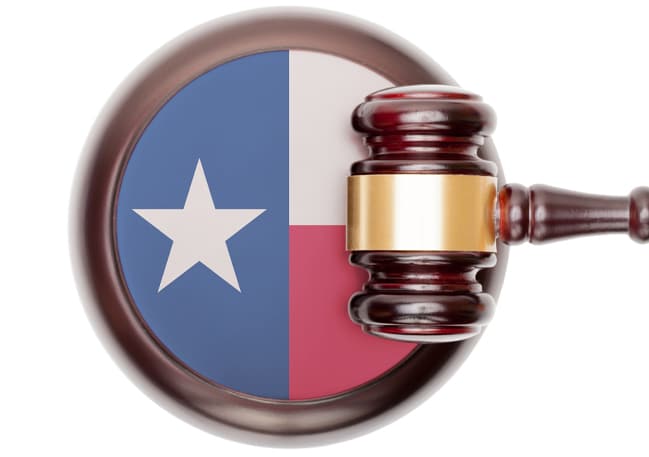 Do I still have to pay child support if I'm being denied visitation?
Yes. State law is very clear on this. Even if the other parent is denying visitation, and even though this may be a violation of your court order, you're still required to pay child support. Failure to do so can result in a contempt of court action, as child support and child custody orders are two separate enforceable orders. If you're being denied visitation, continue paying your child support and contact our attorneys to discuss an enforcement action.
Thorough Killeen child support attorneys
Whether you're consider filing for child support, paying it or negotiating it during your divorce settlement, the family law attorneys at the Mary Beth Harrell Law Firm are here to help. Our thorough knowledge of Texas child support laws can help ensure your child's best interests are represented above all. Let us protect the rights of your family. Contact us today at 254-680-4655 or by filling out our contact form below or here. We have offices in Killeen, Copperas Cove and Waco.
Related Articles