Killeen Asset and Property Division Lawyers
Protecting your property during a divorce in Harker Heights, Waco, Copperas Cove and across Central Texas
When you're going through a divorce, dividing up your property and assets can be a daunting task, especially if you and your spouse have been married for a significant amount of time. Most couples accumulate a lot of assets over the years, like property, vehicles, furniture and art. Many of these items are high in value as well as considered marital and community property.
Which leaves the question – at the end of the marriage, who gets what? Even in the most amicable of divorces, splitting up all your shared property can sometimes get complex or even contentious. Don't let your case get hung up on the details. At the Mary Beth Harrell Law Firm, our Killeen divorce attorneys can work with you to negotiate an equitable division that aligns with your goals.
Dividing assets in a Texas divorce
In a perfect world, you and your spouse will agree on exactly how to divide your assets and the court will sign off on your divorce agreement without a problem. However, in real life, what usually happens is that your respective attorneys negotiate back and forth to come to mutual agreement. If you can't make an agreement, then the court will divide your assets and property in the way they deem fair.
Separate property versus community property
How your assets and property will be divided as you end your marriage depends on whether it's community property versus separate property. How is this determined in Texas?
Separate property
In general, any property acquired before you were married is your separate property. Texas Family Code defines separate property as follows:
Property owned or claimed by the spouse before marriage
The property acquired by the spouse during marriage by gift, devise, or descent
The recovery for personal injuries sustained by the spouse during marriage
Separate property can include things like inheritances, family heirlooms and gifts.
Note that property you acquired before your marriage can sometimes become community property. This can happen if you made a pre- or post-marital agreement to convert that property to community property, or agree in your divorce settlement to divide it. If your spouse gifts you property or assets during the marriage (or you gift them), that becomes their separate property.
Community property
Any assets or property acquired during the course of your marriage are considered community property. These can include retirement accounts, real estate, businesses and other assets. The court will divide these equitably, although this doesn't mean a 50/50 split. It means the court considers a variety of factors, and makes the fairest division possible.
Debt may or may not be considered community property in a divorce, depending on the particular circumstances. Our attorneys can take a look at your situation to ensure your finances are protected.
How is community property divided in Texas?
When you and your spouse divorce, you may mutually agree on how to divide your community property. In that case, you can submit your agreement to the court for approval, and generally they'll approve it as-is. However, in the event you can't agree on asset division, the court makes the decision based on a variety of factors. Texas courts begin this process with the presumption that community property is split equitably.
Factors the court takes int consideration when distributing marital community property and assets include each spouse's:
Age
Earning capacity
Education
Health
Professional skills and training
Role as child's primary caregiver
Separate property
Other factors like the length of the marriage or tax implications for each spouse can come into play as well.
How can I tell if my spouse hiding assets?
Sometimes, a person may try to conceal their assets before a divorce is finalized, in an attempt to hold onto what they believe is theirs. Unfortunately, this isn't their decision to make, and trying to hide assets is illegal. During equitable distribution of community property, you and your spouse are required to report all of your assets.
Some common red flags your spouse may be attempting to conceal property and assets include:
Your spouse begins gifting or giving away valuable items, like jewelry or artwork. This can sometimes be a warning they're attempting to hide these assets until the divorce terms are settled, and the items will be gifted back after the divorce is finalized.
Your spouse seems to have a lot of pocket cash but their paycheck or bank account has decreased. Often, spouses attempting to hide money arrange to be paid under the table to prevent assets from showing up on their paychecks.
Another way people attempt to hide assets is by making expensive purchases before a divorce. During asset division, the spouse will vastly understate the true value of the asset (called "converting cash to property"). After the divorce is finalized, they sell the item back at its actual value for cash.
The divorce attorneys at the Mary Beth Harrell Law Firm can provide solid legal guidance if you believe your spouse may be concealing marital assets.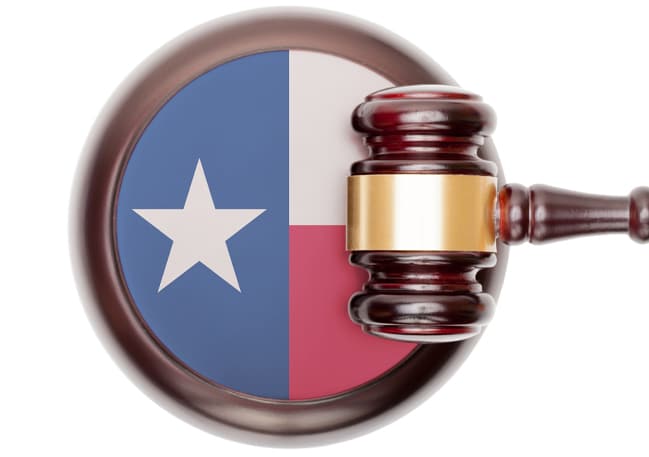 Types of property and asset division we handle
For most couples today, asset division isn't just who gets the house and the wedding china. Modern marriages involve much more and property division can get complex. Our divorce lawyers are highly experienced in all types of complex asset splits, including:
Antiques and heirlooms
Boats and other vehicles
Business and partnership interests
Real estate interests
Retirement plans and 401(k)s
Stock options
Military retirement and benefits
Vacation homes
We can help you protect your separate property and ensure you receive your fair share of community property during your divorce. Our experienced legal team knows how to determine the total value of your assets, working to discover if they've increased or decreased in worth. We work with experts and CPAs when necessary to ensure a clean and equitable division of your marital property.
Your divorce can be a difficult time in your life, but we can help make it a little easier by protecting your property and assets.
Killeen asset and property division attorneys
Sometimes, the division of property and assets can be the most contentious part of a divorce. The lawyers at the Mary Beth Harrell Law Firm can help you negotiate this process, and ensure you receive the assets to which you're entitled. Talk to our team for experienced counsel today. Contact us at 254-680-4655 or by filling out our contact form below or here. We have offices in Killeen, Copperas Cove, and Waco, and handle in-custody visits for clients who cannot come to us.