Killeen Expungement and Non-Disclosure Order Attorneys
Helping seal your record and clear your name in Harker Heights, Waco, Copperas Cove and across Central Texas
After a criminal conviction, you hope to serve the terms of your sentence without issue and then put the entire matter behind you. Nobody wants the stigma of being labeled a criminal for the rest of their life. Unfortunately, a criminal record can indeed follow you around for years, or even a lifetime. Whether you have a criminal conviction – or even if you were arrested and the charges were later dropped – it may show up on background checks.
A criminal record leaves you with a number of collateral consequences, including losing your right to own a firearm or eligibility for certain careers. The Killeen criminal defense attorneys at the Mary Beth Harrell Law Firm have years of experienced with orders of expunction and non-disclosure. Talk to us today about sealing your arrest record and wiping the slate clean.
Expunction versus non-disclosure in Texas
The state provides two ways to clean up a criminal record. Of course, there are heavy restrictions on both, but our attorneys are here to consult with you to work on your eligibility and guide you through the process. The first tool, an expunction (or expungement), permanently erases your criminal record as if it never happened. The second, an order of non-disclosure, prevents the court clerk from disclosing your criminal record to certain parties.
Expunctions
Expunction/expungement is another name for a civil action seeking to clear a criminal record of state criminal charges. If the court grants you an expunction, it means that every agency responsible for maintaining your criminal record is required to destroy it. An expunction can only happen under specific circumstances:
A judge dismissed your case before trial
The charges were dropped before trial
You were acquitted or found "not guilty" at trial
In certain cases, if you successfully completed the pre-trial intervention program and the case was dismissed
In certain cases, if you successfully completed the Veterans Court program and the case was dismissed
Your conviction was overturned by appeal
Under Texas Code Title 1, Chapter 55, you must wait a certain period before filing for expunction:
Class C misdemeanor – 180 days from the date of arrest
Class A or B misdemeanor – One year from the date of arrest
Felony – Three years from the date of your arrest
After a successful expunction, you have the right to say you were never arrested or charged with a crime when filling out paperwork. All records relating to your arrest and charges will be destroyed. If you don't meet the requirements above for an expungement, you may be eligible for an order of non-disclosure instead.
Non-disclosure orders
A non-disclosure is like sealing your criminal record. Unlike an expunction, non-disclosure does not destroy it. Instead, the order seals your record from private entities like employers or landlords, but government agencies like law enforcement can still have access. Because Texas offers deferred adjudication for some criminal charges, you may receive probation in lieu of a jail sentence. By successfully completing probation, charges against you will be dismissed and you can file for non-disclosure if you're eligible. Some misdemeanors have a two-year waiting period before you can apply, and felonies have a five-year waiting period. If your punishment was only a fine, you likely won't have a waiting period.
Certain criminal offenses aren't eligible for orders of disclosure, including:
Sex crimes
Aggravated kidnapping
Human trafficking
Injury to the elderly, disabled or children
Stalking
Family violence
Murder
The expungement lawyers at the Mary Beth Harrell Law Firm can help you file the proper paperwork as soon as you're eligible, so you can get started on a fresh life right away.
Reasons to seal your Texas criminal record
Sealing your criminal record is giving yourself a second chance. We understand that criminal charges and an arrest on your record can have negative effects that can ripple throughout the rest of your life. These consequences can affect your job, your military career, relationships and reputation. Your arrest record can show up when you least expect it – on a bank background check, employer screen or elsewhere. You could lose out on many important opportunities.
Our attorneys work to help you clear or seal your record. We've helped our clients move on to brighter futures. When you've been cleared of a criminal offense or paid your debt to society, you deserve a fresh start, including:
Better access to housing
Better career opportunities
No stigma associated with a criminal record
Protection of your name and reputation
Restoration of firearms rights
We know that people can grow and change over time. Your past mistakes shouldn't be held against you – especially when the charges were dropped or you were acquitted. Sealing your record can give you the fair shot you deserve.
Fact
Formerly incarcerated people are unemployed at a rate of over 27% — higher than the total U.S. unemployment rate during any historical period, including the Great Depression. [Prison Policy Initiative]
Who can access my criminal record after a non-disclosure order?
As we discussed earlier, even after a successful non-disclosure order, certain government agencies can still have access to your criminal history. Currently there are 32 entities on this list. Some of these agencies include:
The State Board for Educator Certification
A school district, charter school, private school, regional education service center, commercial transportation company, or education shared service arrangement
The Texas Medical Board
The Texas School for the Blind and Visually Impaired
The Board of Law Examiners
The State Bar of Texas
A district court regarding a petition for name change under Subchapter B, Chapter 45, Family Code
The Texas School for the Deaf
The Department of Family and Protective Services
The Texas Juvenile Justice Department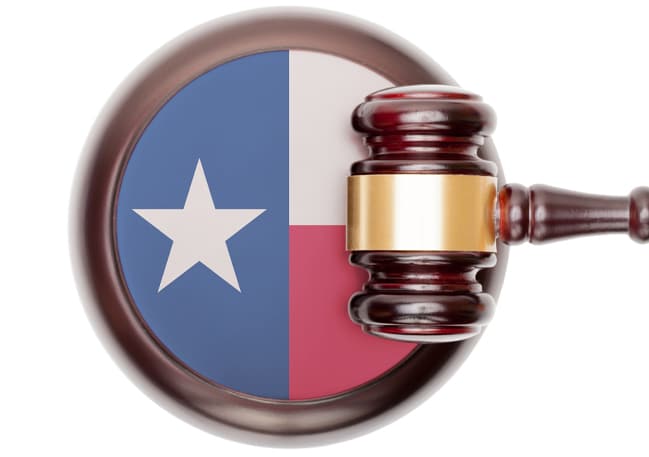 How can I get a copy of my criminal record in Texas?
After an expunction or non-disclosure order, you may want to access your criminal record to ensure it's accurate. You may access your criminal history online via the Texas Department of Public Safety, or request your criminal conviction record in writing. Online searches cost $3.00, and credit card charges may apply.
If you would like to receive your criminal record in writing, you can fill out this form and mail it in. Our attorneys are happy to guide you through this process.
Helping you expunge or seal your criminal record in Killeen
The attorneys at the Mary Beth Harrell Law Firm understand the importance of a clean criminal record. We can help you put together a strong and compelling application to give you every advantage possible to move on to bigger and better opportunities. We'll put our skills to work for your advantage. Let us help. Contact us today at 254-680-4655 or by filling out our contact form. We have offices in Killeen, Copperas Cove, and Waco, and handle in-custody visits for clients who cannot come to us.