Is "Catfishing" a Crime in Texas?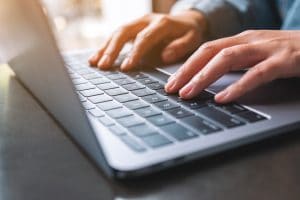 The online world gives people the opportunity to create entirely new personas and personalities. When someone can hide behind their laptop, creating a world that requires no proof that someone is who they say they are, they can create an environment rife for what's called "catfishing." Catfishing is using a false persona or identify to lure an unsuspecting individual into a relationship.
Using an online persona to talk and interact with other people isn't against the law, but often it's an opening to other illegal activities. For example, under Texas Penal Code Section 33.07, an individual cannot impersonate another person online for the purposes of harassing, stalking, or defrauding a victim.
Just recently, a Texas woman was conned by a man posing as pop star Bruno Mars. The woman believed she was dating the actual singer and ended up giving the man $100,000 after meeting him on Instagram. The alleged "Bruno Mars," real name Chinwendu Azuonwu, 38, was arrested and charged with money laundering.
Catfishing can also lead to other, life-altering criminal charges. If you are an adult who has a physical encounter with a minor masquerading as an adult online, the state of Texas will not be kind to you.
What is the age of consent in TX?
Here in Texas, individuals must be aged 17 or older to provide legal consent for sexual activity with another person. What this means is that a person under age 17 does not have the capacity to give consent under the law. So, even if sexual activity with an adult is meant to be consensual or even initiated by the minor, it is still considered sexual assault.
Unfortunately, many children under 17 claim to be older than they are on the internet, whether for attention or other reasons. And, not knowing a minor's age is not a valid legal defense. It is crucial to have an experienced attorney on your side who can fight for your rights and work to lessen or drop these criminal charges altogether.
In other words, if you engage in sexually explicit actions online or in person with an underage individual, you can be criminally prosecuted even if that individual lied to you about how old he or she was.
What is online solicitation of a minor?
Another sex crime often associated with catfishing is online solicitation of a minor. Soliciting a minor online for sexual acts can result in felony charges, punishable by up to 20 years in prison and $10,000 in fines. Further, in many states (including Texas), undercover authorities pose as minors online in an attempt to catch individuals soliciting sexual activity. Don't do it – if you don't have proof the individual with whom you're interacting is a bona fide adult, it's not worth it.
At the Mary Beth Harrell Law Firm, we provide dedicated and experienced criminal defense. We examine the charges against you and offer strategic legal guidance. To set up a consultation, call us today at 254-680-4655 or visit our contact page. We are here to serve you from our offices in Killeen and Copperas Cove.
I've dedicated my legal career to defending my clients. I demand all the evidence. I investigate all the facts, the so-called witnesses and even the police officers. I make it my business to know the law. Cases can be won or lost before you even set foot inside the courtroom.
Read more about Mary Beth Harrell