Are There Alternatives to Prison?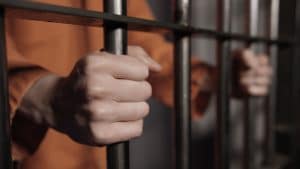 Texas is known for its tough handling of crimes and punishment. The sentences the state doles out are some of the most severe in the United States. From fines to prison time, Texas doesn't take breaking the law lightly. So if you've been charged or convicted with a crime, you might be worried about the penalties you could receive, but there are alternatives to traditional jail time. From community service to deferred adjudication to probation to Veterans Treatment Court, there are options out there to consider. You may be eligible for one of these instead of the traditional penalties.
Community service
Normal incarceration can be more traumatizing and drastic than can help. Community service may be an option for some individuals. If you are initially ordered to serve jail time for a number of days, the judge can offer you the option of serving community service hours instead. Community service is unpaid service you provide within your community. While you may be required to work for a specific organization in some instances, you will usually be allowed to pick from a list of approved places. While also serving as a more palatable option than jail time, this option also may help to build job-related experience, which may help you in the workforce later on.
As much as it serves as a punishment for the person who broke the law, it can also help the community to cultivate empathy for someone who has committed a minor crime. It can show that helpful people can make mistakes, and that they can still give back to the community in which they made their mistakes.
Probation
Also called Community Supervision, probation is another alternative to jail or prison. If you're a first-time offender, or accused of committing a non-violent offense, then you may be eligible for probation. Probation is when you are returned to the community to live your normal life, but with supervision from a probation officer. There are certain restrictions that apply to you while under probation, and can require certain terms, depending on your sentencing. These often include substance abuse counseling, community service, and certain restrictions on owning firearms.
There are two types of probation. The first is straight probation wherein you are found guilty of the charge of which you were convicted, and you serve probation instead of jail time. The crime then goes on your criminal record.
The second type of probation is deferred adjudication.
Deferred adjudication
Deferred adjudication is for people who are first-time offenders. This happens when the accused enters a plea of "guilty" or "no contest." With this plea, if you agree to deferred adjudication, then the court will suspend judgment and not find you guilty. Deferred adjudication is good for first-time offenders who wish to avoid going to jail and other consequences of having a strike on their criminal record.
Under deferred adjudication, you must meet several requirements:
Further criminal offenses are not allowed
You must be employed or going to school
Fines and restitutions associated with your offense must be paid in full
You must report to a probation officer, or face consequences
You cannot leave the country
You must submit to randomly scheduled drug tests
If you successfully complete this special type of probation your case will be dismissed. Then, you be eligible to file an order of expungement or for an order of non-disclosure, making your criminal record for this offense private, therefore allowing you to apply to jobs, schools, and housing without trouble.
Veterans treatment court
We all appreciate our veterans. They experience a tremendous undertaking that, when they return from war, affects them for the rest of their lives. This can include being affected by Post Traumatic Stress Disorder and other mental health issues. Such mental burdens can lead them to a life of addiction and homelessness. To send these people to prison for drug charges or vagrancy is a harsh punishment for those who have already given so much of themselves to protect this country.
Veterans Treatment Court is a helpful replacement for jail for veterans. When a veteran is arrested for these minor crimes that are related to their trauma, instead of sending them to jail where they are separated from those who love and care for them, and are separated from the care they need to help them get back on their feet, Veterans Treatment Court (VTC) offers a veterans-only courtroom that offers treatment, accountability, and structure, while also offering the healthcare benefits they deserve. As a part of their penalties, they receive veteran-specific treatment to help them break a cycle of crimes and punishment. If you successfully complete VTC then your case should be dismissed. Again making you eligible to file for an order of expungement, restoring all your rights and privileges to you.
As you can see, there are plenty of options instead of jail. Of course, it's not as simple as choosing these options. There are certain criteria that make you eligible or ineligible for these options, and a lawyer can talk with you to make sure you obtain the best option you possibly can. At Mary Beth Harrell Law Firm, we have knowledgeable and experienced lawyers who can help you reduce your jail time or clear your criminal record. Contact our legal team today at 254-680-4655. Our offices are located in Killeen and Copperas Cove in Central Texas. Feel free to fill out our contact form to schedule an appointment.
I've dedicated my legal career to defending my clients. I demand all the evidence. I investigate all the facts, the so-called witnesses and even the police officers. I make it my business to know the law. Cases can be won or lost before you even set foot inside the courtroom.
Read more about Mary Beth Harrell